Value My Vehicle
Need to know the value of your vehicle?
Customer Reviews
We weren't 'sold' a car. We knew roughly what we wanted, and were assisted in getting to the correct vehicle for us and our needs. Service was very good, no upselling of the vehicle we required, just some options mentioned once that could be useful.
Could not fault the sales staff and professionalism, extremely happy with our purchase and service, only disappointment when picking up the vehicle Ford Focus owners manual could not be found.
I would recommend to any family or friends, great service, great car, would definitely buy a car again from them again.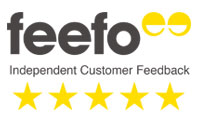 Read More Reviews
Welcome to Hammond Iveco
Hammond Iveco can offer extensive servicing and repairs to the full range of Iveco vehicles. With fully trained technicians, state of the art diagnostic equipment and a fully equipped service van we are able to assist 24 hours a day, 365 days a year.