Value My Vehicle
Need to know the value of your vehicle?
Customer Reviews
The whole buying experience of an expensive purchase was excellent. The representative - I will not call him a Salesman - Peter (DIskin) was really friendly, helpful and very informative. He went through all things with us made sure we were totally happy and was always there for us or got back to us when we needed contact. Would buy from Hammonds again and would definitely recommend them.
great service start to finish
Excellent service, very helpful and informative, answered all my questions.
Follow up call after a week to see how i was getting on with the new vehicle.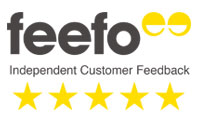 Read More Reviews
Welcome to Hammond Iveco
Hammond Iveco can offer extensive servicing and repairs to the full range of Iveco vehicles. With fully trained technicians, state of the art diagnostic equipment and a fully equipped service van we are able to assist 24 hours a day, 365 days a year.