Value My Vehicle
Need to know the value of your vehicle?
Customer Reviews
Would most definitely recommend
Very good hope service Will always be good
Excellent customer service. Hammond rectified an issue with my Navara windscreen very promptly.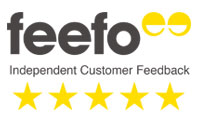 Read More Reviews
Welcome to Hammond Iveco
Hammond Iveco can offer extensive servicing and repairs to the full range of Iveco vehicles. With fully trained technicians, state of the art diagnostic equipment and a fully equipped service van we are able to assist 24 hours a day, 365 days a year.