Value my Vehicle
Need to know the value of your vehicle?
Customer Reviews
We weren't 'sold' a car. We knew roughly what we wanted, and were assisted in getting to the correct vehicle for us and our needs. Service was very good, no upselling of the vehicle we required, just some options mentioned once that could be useful.
Could not fault the sales staff and professionalism, extremely happy with our purchase and service, only disappointment when picking up the vehicle Ford Focus owners manual could not be found.
I would recommend to any family or friends, great service, great car, would definitely buy a car again from them again.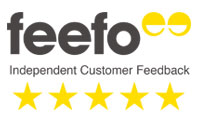 Read More Reviews
Welcome to Hammond Isuzu
Hammond Isuzu is proud to enjoy the prestige of being Suffolk's number one dealer for Isuzu vehicles. At our dealership in Halesworth, we have a team that is as passionate and knowledgeable about the Isuzu range as it's possible to be, providing a first-class service to customers looking to purchase a new model or take advantage of our aftersales services.
As part of the renowned Hammond Group, we possess an expertise in sales that is second-to-none. We can accommodate the needs of all customers, whether you're looking for a stylish new Isuzu, a great value used vehicle, or a fleet of models for your business. In selecting an Isuzu, we know how important it is to our customers to enjoy a service that is as refined as the drive on offer.
In addition to sales, we have teams of fully-trained technicians that are specialists in their field. They know every aspect of an Isuzu vehicle down to the smallest detail, and will be able to identify and repair any issues you have with little fuss. From vehicle health-checks to annual servicing, MOT tests to supplying the latest Isuzu parts and accessories, everything you require to stay mobile for less can be found under one roof at Hammond Isuzu.
Visit Hammond Isuzu today for more information on the range of Isuzu services available. One of our friendly team will be happy to help.