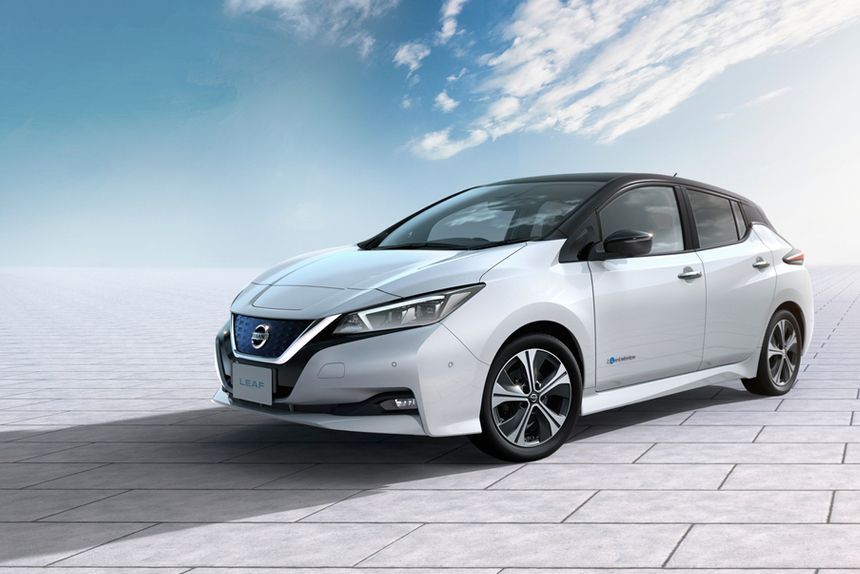 Discover The Best-Selling Electric Vehicle Of All Time At Hammond Nissan
Suffolk based car dealer, Hammond Nissan, are helping to make history with the sale of the iconic Nissan LEAF.
This March, the world has witnessed the first electric car in history to surpass 400,000 sales, solidifying the LEAF's leading role in the global shift towards more sustainable mobility.
Hammond Motor Group's Marketing Manager, Duncan Ayres, said, "It is hard to believe it was only two years ago, when we were celebrating selling the UK's 20,000th LEAF from our site in Halesworth."
In 2019, a growing number of consumers say they are considering an electric vehicle as their next car, but this wasn't always the case. Rewind to 2010, when the first Nissan LEAF was unveiled as the world's first mass-market electric vehicle; the first customers were mostly "early adopters."
In just 9 short years, increased demand for this car, has seen the Nissan LEAF now being built at three factories across the globe: Oppama, Japan; Sunderland, England; and Smyrna, Tennessee.
This electric car embodies the three pillars of Nissan Intelligent Mobility:
1. Intelligent Power
2. Intelligent Drive
3. Intelligent Integration.
Latest figures suggest, since its launch in 2010, the total number of LEAFs sold is enough to save 3.8 million barrels of oil a year.*
Hammond Nissan's Dealer Principal, Piers Capleton, said, "The LEAF has proved that it's here to stay and is not just a novelty. Its popularity with our customers has resulted in many of them already buying their second and third variants of the car from our dealerships in Halesworth and Bury St Edmunds."
Nissan's global head of marketing, sales and electric vehicles, Executive Vice President Daniele Schillaci explained, "The LEAF remains the icon of Nissan Intelligent Mobility, our strategy for moving more people to a better world."
The Nissan Energy initiative has formed partnerships around the world. Their objective is to develop electric car batteries with the ability to store energy and share it with homes, businesses and power grids – making electric vehicles even more useful, while promoting efficient energy use.

BE A PART OF THE FUTURE AND BOOK YOUR TEST DRIVE TODAY.
Call Halesworth: 01986 244076 or Bury St Edmunds: 01284 544212.
You can also book online here.

* Total distance driven is based on extrapolations from the real data of approximately 50% of customers. Oil consumption data is based on U.S. EPA fuel economy data, by comparing Nissan LEAF with 2019 Nissan Versa 1.6 L, 4 cyl, Automatic.

Latest News