Value My Vehicle
Need to know the value of your vehicle?
Customer Reviews
The sales manager, Tom Pawle, couldn't have done more, he was very approachable, friendly and understanding and made the whole transaction a pleasure. I would have no hesitation in recommending Hammonds to anyone.
I found when looking for my car my requirements were not taken seriously.
Another purchase from Aaron and Hammonds, once again spot on.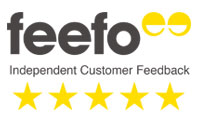 Read More Reviews
Welcome to Hammond Select Approved
Buying a used car from Hammond Approved Select ensures that you will be driving away in a high-quality model that won't let you down. As part of the successful Hammond Group, we serve motorists across the Suffolk region with affordable used vehicles that combine performance and value in equal measure.
If you're looking for a second car, a quick runaround or something for a new driver, our selection of used cars is second-to-none. All models are subjected to an 81-point safety check, with such importance placed on the safety of every vehicle, we offer complete peace of mind.
At Hammond Approved Select, we pride ourselves on meeting the exacting demands of our customers. While the price of our vehicles is low, the standard of our service is anything but. Our friendly, knowledgeable team will answer any questions you may have, guiding you through the full range of vehicles and taking you on a test drive. Purchasing a used car that guarantees performance couldn't be simpler.
Visit Hammond Approved Select in Halesworth, Suffolk today to take a closer look at the range of used cars currently available. We're certain you'll find something to suit your needs.