Value My Vehicle
Need to know the value of your vehicle?
Customer Reviews
Commercial van sales gave excellent service, very smooth efficient service. Thanks Mark.
everything from purchase to collection was perfect Rob was very polite and very professional throughout cant fault the dealership in any way would not hesitate to buy again from them and if asked would recomend them to other people.
Chris was very helpful, had just the car we were looking for, good to come back to Hammonds again to a family firm. we would recommend Hammonds, and will return when we next change our car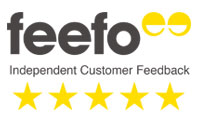 Read More Reviews
Welcome to Hammond Nissan
Providing a quality service to the Halesworth and Bury St Edmunds area, the family-run Hammond Nissan is the first stop for all your motoring needs.
Our team at Hammond Nissan are proud to be part of a modern dealership hand-picked by Nissan that constantly strives to better itself. At the core of our business is our reputation for excellent customer service. Having won the highest possible accolade, the Nissan Global award, we know that it takes outstanding service, and up-to-date, practical advice to keep our clients coming back.
At the heart of our success is the team of experts who are on-hand to help you choose your perfect Nissan. We want to continue to be known for our honesty and integrity, and the passion of our staff to maintain our high standards ensures you receive the best possible guidance before, during and after purchase. No matter which Nissan vehicle you choose, ownership will automatically include You + Nissan CARE, which provides free roadside assistance with onward mobility, a price match on parts and a 48-hour customer service response pledge.
The Nissan range at our dealership is available for a test drive, so you can get a good feel for our exceptional vehicles. Our staff will guide you through the handling and features of each Nissan so you can make an informed decision on your purchase. And if you're interested in a pre-loved Nissan on our Intelligent Choice Scheme, we can help you understand the range available to you. All our used vehicles are tested to ensure the highest quality. You'll drive home with a great vehicle and peace of mind that you receive the same high standards of service, aftercare and warranty as our new car customers.
When it comes to maintenance, our staff at Hammond will be happy to help you understand the services we offer. We won't let you feel like you'll be on your own. Our aftersales service will ensure your Nissan is cared for properly, and you're safety is always a priority for us.
If you do have any questions on purchasing or maintenance, or you need clarification on one of our schemes or the range itself, please get in touch with us using one of the forms on this site. Alternatively drop into the dealership or call us directly and we'll be happy to help.