Value My Vehicle
Need to know the value of your vehicle?
Customer Reviews
Good service but lacked aftercare that was promised, no follow up call. Pleasant to deal with and would use again.
A very professional salesman in Tom Pawle. Found and delivered exactly what I wanted.
Very good service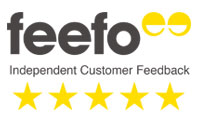 Read More Reviews
Welcome to Hammond MG
Hammond MG can accommodate the needs of all our customers, whether you're looking for a new MG or a great value used vehicle, we also have teams of fully trained technicians in their field.
Visit Hammond MG today for more information on the range of MG services available. One of our friendly team will be happy to help.