Value My Vehicle
Need to know the value of your vehicle?
Customer Reviews
The sales manager, Tom Pawle, couldn't have done more, he was very approachable, friendly and understanding and made the whole transaction a pleasure. I would have no hesitation in recommending Hammonds to anyone.
I found when looking for my car my requirements were not taken seriously.
Another purchase from Aaron and Hammonds, once again spot on.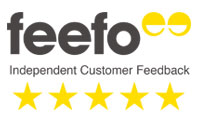 Read More Reviews
Welcome to Hammond MG
Hammond MG can accommodate the needs of all our customers, whether you're looking for a new MG or a great value used vehicle, we also have teams of fully trained technicians in their field.
Visit Hammond MG today for more information on the range of MG services available. One of our friendly team will be happy to help.