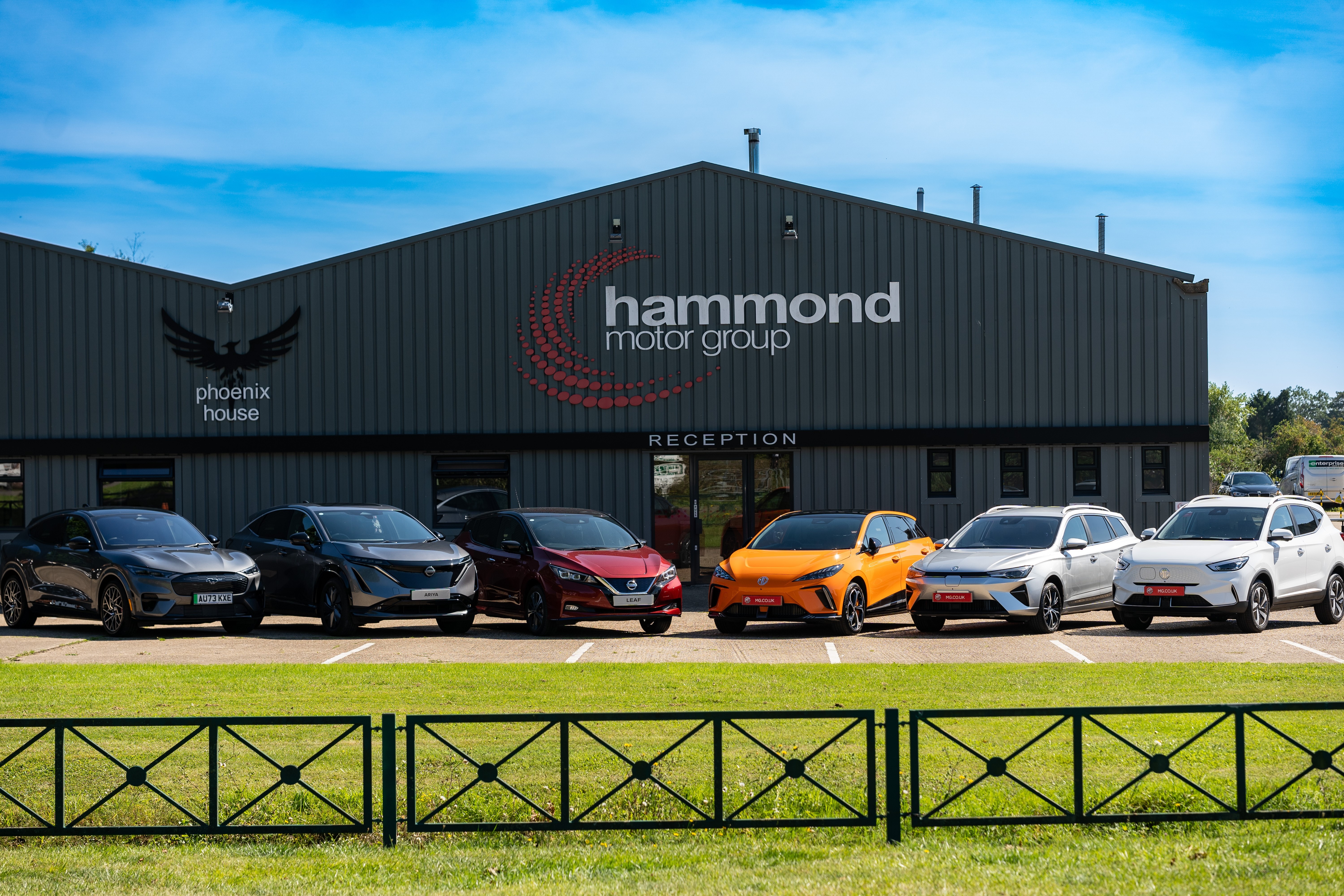 World EV Day - September 9th 2023
A day to celebrate EV ownership, and sustainable transport, worldwide.
Here at Hammonds, we would love you to join us across 4 sites in Halesworth and Bury St Edmunds offering a choice of no less than 6 different EV vehicles.
Come to our Ford, MG and Nissan showrooms and help us celebrate the global goal of a net zero journey, the future of EV and to get all of your questions answered regarding electric vehicles. Our range offers something for everyone, and includes the Ford Mustang, the MG 4, ZS, MG5 and the Nissan Ayria and Leaf.
01986 834800 – Ford Mustang test drive bookings
01986 834730 – Nissan Ariya and Leaf test drive booking in the Halesworth area
01284 700099 – Nissan Ariya and Leaf test drive booking in the Bury St Edmunds area
01986 834096 – MG test drive bookings in Halesworth
We have some great deals on offer on the day along with friendly staff offering a warm welcome and refreshments along with the benefit of their product expertise.
There will be 2 exclusive event prize draws running:
Book an EV test drive for World EV day and be in with a chance of winning £100 worth of one for all vouchers.

Purchase a new or used EV on the day or up to September 15th to be in the draw to win £300 worth of vouchers.
Latest News