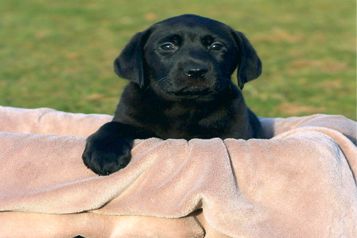 Update on our Guide Dog activities
Hammond Motor Group first supported it's chosen company charity, "Guide Dogs for the Blind" in 2007!
To name your own puppy sponsorship costs £10k. So the funds start by means of various sponsorships inc, baking, soup making, supplier donations, raffles, selling obsolete equipment and donations in lieu of Christmas cards. Here is a timeline of events showing the great work we have been doing to support the cause.
·2007 is when we first started fundraising
2009 Our Skydive raised over 5k for this alone
2009 We hit our 10k target
2010 Reggie was born 27/1/2010
2010 Reggie came to visit the dealership with his puppy walker from the local area.
2011 Reggie went into early training 18/1/2011 this was six months earlier than most other puppies; we knew that he was special!!
Reggie qualified early 2012 into a fully trained guide dog and was placed with his handler who lives in East Anglia; to this day he is doing very well.
We continue to collect funds towards our next guide dog. This has primarily been done through through our own forecourt shop selling books, donations in lieu of carrier bags, raffles and even fruit and veg from staff and customers. Recently with Brenda's brandy raffle and the raffle of Dutchy's donkey at the Trade Parts Big Day Out, we have managed to increase the funds quite significantly!
Our current balance is sitting at £5425, so more than half way to the next puppy.
Latest News