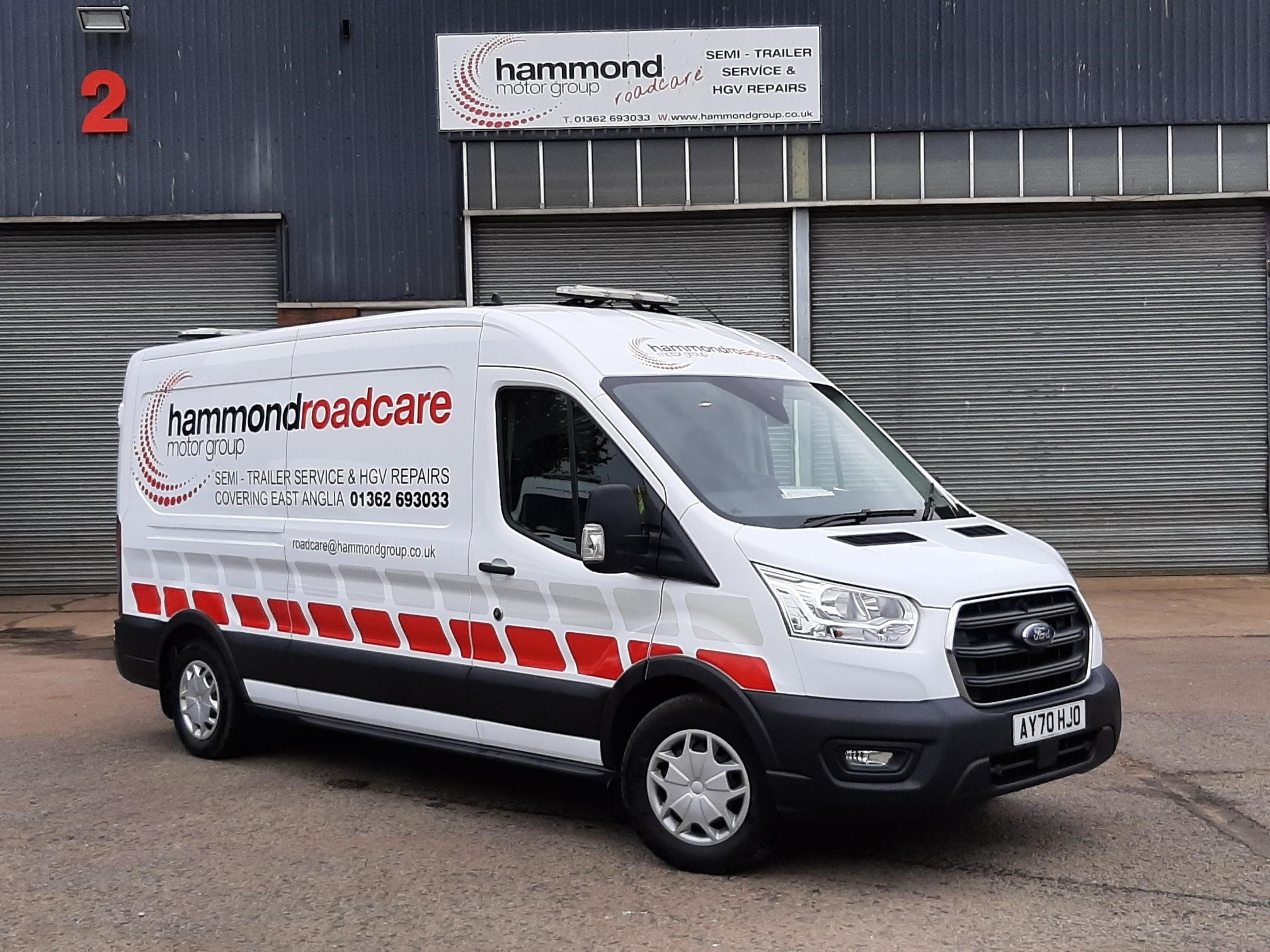 Two Decades On
Hammond Roadcare, has now reached its 20th year trading as the HGV and semi-trailer specialist department of the Hammond Motor Group. Roadcare was set up predominantly to carry out mobile servicing and repairs on customers semi-trailers around East Anglia, working from a small base in Dereham, Norfolk. This has now grown over the years to a three-bay workshop (still based in Dereham), with facilities to carry out repairs, MOT's and brake testing on HGV and semi-trailers.
Neil Robinson, Roadcare Manager, recalls that the preparation and planning to launch the business back in 2001 was a very hectic and stressful time for him and his three colleagues, Bob Hardingham, Tina Palmer and Andy Hardingham, who all started working for the Hammond Group at the same time. With their hard work, experience, and contacts, it was not long before a solid customer base was established, and a third mobile van and technician was put on the road.
The business has seen a number of changes through its time but has always maintained the approach of putting the customer first and not letting anyone down. "We are delighted that many customers have remained loyal to Hammond Roadcare and the mix today, is from one-man operators to multi fleet, logistics and rental organisations," said Neil.
Tina still runs the office in Dereham which now has six workshop and mobile technicians. Bob Hardingham has now retired, but still assists if required.
Neil continued "Having a supporting company (Hammond Group Ltd) allows us to have internal links with our commercial and accident repair facility in Halesworth, plus a recovery department for roadside recovery. We have multiple associations and are service agents for a number of specialists and semi-trailer manufacturers - BPW, IMS/SAF, Wilcox, Dawbarn, Montracon, Gray & Adams and Haldex, to name but a few. We also pride ourselves in keeping up with changing technology especially with EBS/ABS diagnosis, where we can diagnose and repair on site."
Contact us at Rash's Green, Dereham on 01362 693033
Latest News