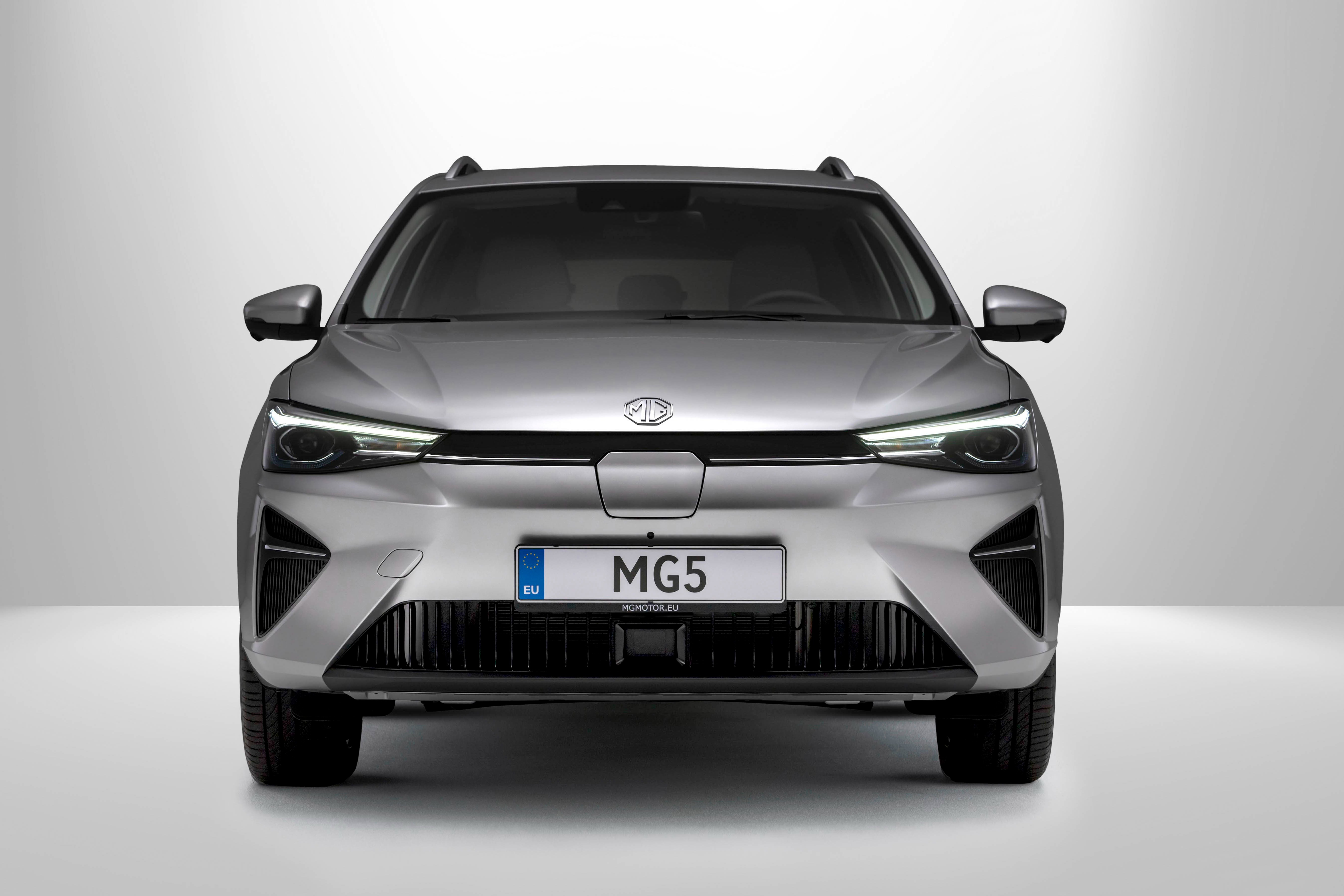 The new MG5 EV debuts at Goodwood
MG Motor UK has announced its attendance at the Goodwood Festival of Speed, where it will offer visitors the chance to be among the first to see the new MG5 EV.
The first official UK viewing will take place on Electric Avenue from Thursday 23rd June, with the award winning all electric estate car taking centre stage at Goodwood's dedicated EV section.
Revisions to the exterior design extend to new front and rear bumpers, redesigned LED head and rear lights, and new wheel designs.
First seen on the all new ZS EV launched in November 2021, the new MG5 EV will also come equipped with Vehicle-To-Load (V2L) capability, meaning users can power other electric devices using the energy stored in the battery, such as e-bikes, portable heaters or camping equipment.
The new MG5 EV has also received interior design and technology upgrades, including a 10.25'' widescreen infotainment system with upgraded software, and is now capable of supporting iSMART connected car functionality through MG's dedicated smartphone app.
The MG5 EV remains the only pure electric estate car in its sector, and has proved extremely popular for both private and business customers alike, with over 8,000 finding homes since it was launched in the UK in November 2020.
The model has secured a double win at the prestigious WhatCar? Awards, alongside recent victories at both the Auto Trader and WhichEV? Awards in 2022, due to its highly practical design, efficiency and affordability.
The new model will remain a strongly competitive option for customers looking for a full battery electric vehicle, reinforcing MG's reputation for outstanding value for money.
Commenting on the announcement, Guy Pigounakis, Commercial Director at MG Motor UK, said:
"The MG5 EV has quickly established a strong following as a practical, affordable and efficient estate car and we're seeking to build upon that success by offering customers an even more attractive, compelling design as well as a generous range of technology upgrades. The MG 'Get More' philosophy is a key part of our approach – we believe our customers should get more and as standard - and we are confident that the new MG5 EV strongly reflects this."
MG5 - New features at a glance
Brand new front and rear design

Vehicle-To-Load (V2L) technology

New LED headlights

New Alloy Wheel designs

Revised interior fascia

Widescreen 10.25'' infotainment screen

Connected car technology with iSMART
Further details on the New MG5 EV will be released soon, including announcements on UK pricing and expected delivery dates.
Latest News