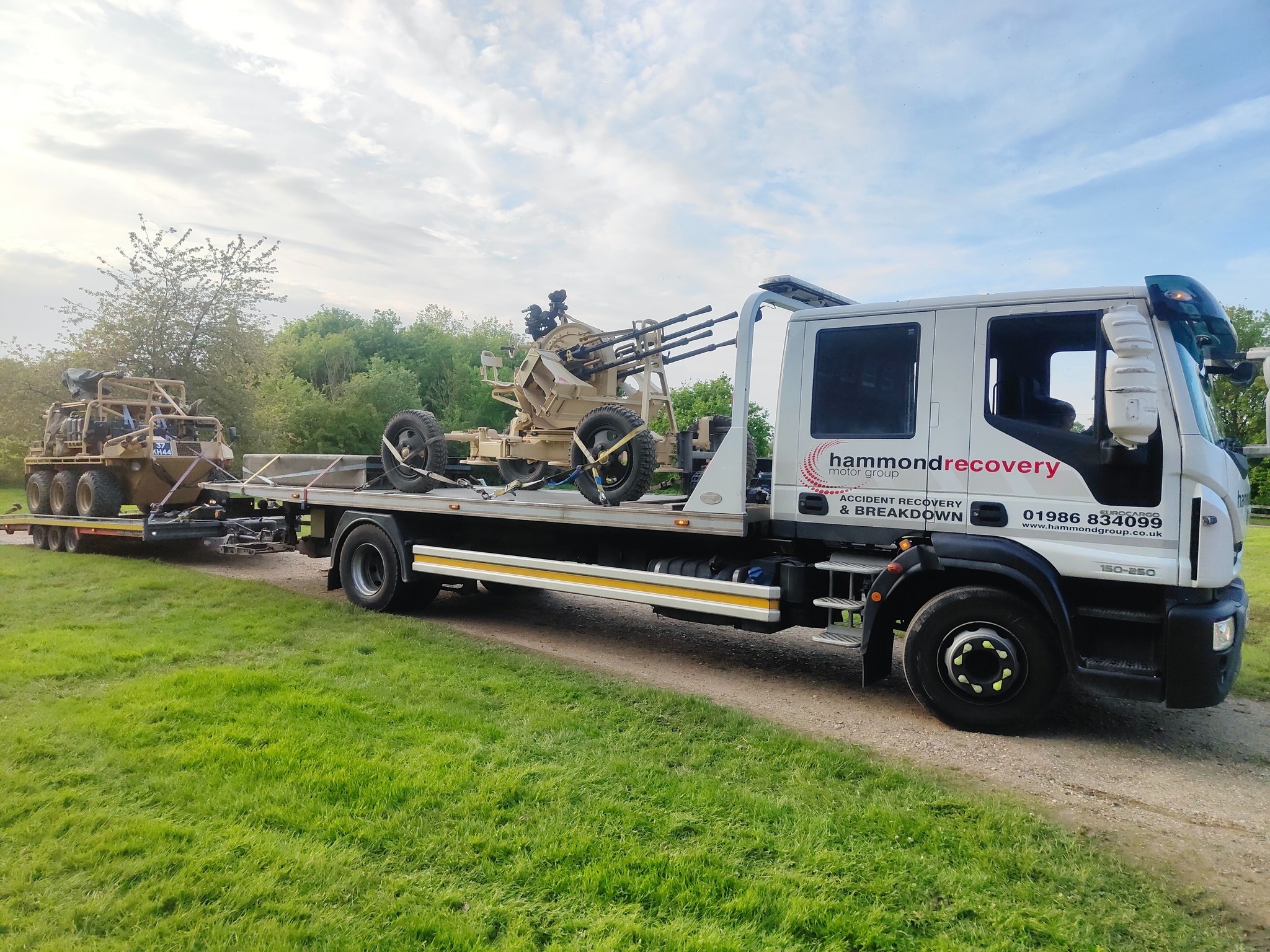 Temple at War Show
We are proud to supoprt this group since 2020. Hammond Recovery have been assisting the Gulf Collection in moving their historical equipment across the UK.
Our involvement with this group is thanks to one of our own Recovery employees, who are actively serving in the TA and the Army Reservists.
Hats off to the veterans who make such events possible.
To read more about the weekend, click here.
Latest News