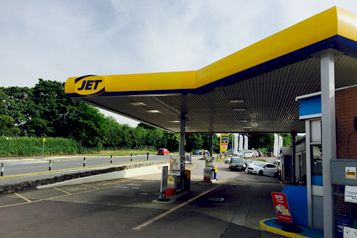 Success at national industry awards for AW & D Hammond's JET forecourt
On 17th September 2015 the Forecourt Trader of the Year Awards 2015 took place. AW & D Hammond's JET forecourt, in Halesworth, was shortlisted as one of the top three forecourts nationally in the 'Best Community Engagement' category.
The judging panel was very impressed by our commitment to getting involved in the local community and offering attentive personal service, particularly for those customers who need a little bit of extra time or help. Judges praised us for the value-added services which include having an attendant upon request to fill-up customers' cars with fuel; oil, water and tyre checks or carrying shopping to the car. The judging panel also praised us for having built up a great relationship with local schools, charities and the local communities.
Louise Hammond, Forecourt Manager, comments: "We were absolutely delighted to be recognised as one of the top three forecourts throughout the whole of the UK for community engagement. We have a three pronged approach to our community engagement: joining in by doing positive things within the community, doing some good by helping local charities and initiatives, and looking after the individual members of the community who rely on us. We want to thank our fantastic loyal customers for their ongoing support and custom as without them we certainly wouldn't have achieved this success in these national awards!"
Below is a letter we recieved last week from our local MP.
Latest News