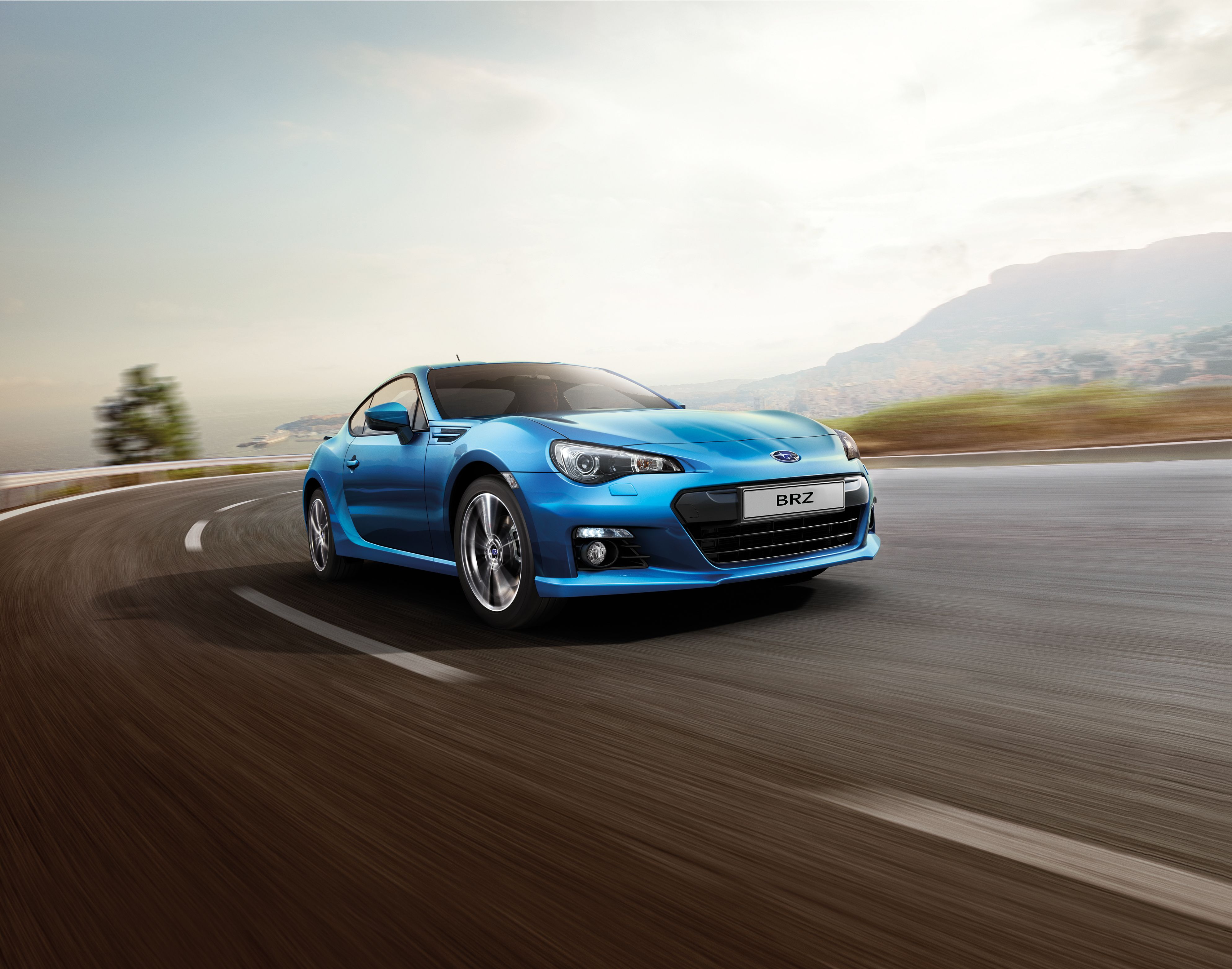 Subaru BRZ gets in a spin for Guinness World Record
Rear-wheel drive Subaru BRZ sets new world record for tightest 360° spin
Stunt driver Alastair Moffatt secures record at 2016 Autosport Show
Subaru has again demonstrated the agility and precision handling prowess of its rear-wheel drive BRZ sports car by securing the Guinness World Record for the 'Tightest 360° spin'. The record was secured at the Autosport International Show over the weekend, with the BRZ in capable hands of former world record holder Alastair Moffat.
Stunt-driver ace Alastair Moffatt broke the previous 2.5-metre Guinness World Record, which was achieved in 2014, by flicking the BRZ into a 360° spin between two obstacles in Autosport International's Live Action Arena.
Moffatt has previous experience setting daring Guinness World Records, including 'Tightest Reverse Parallel Park' and 'Tightest Parallel Park', the latter established at the 2015 Autosport show.
The 4.24-metre-long Subaru BRZ is renowned for its low centre of gravity – lower than many high-end supercars – and naturally-aspirated 2.0-litre 'Boxer' engine, making the BRZ one of the most exciting and engaging cars on the road
In order for Alastair to have maximise control over the car throughout the manoeuvre, the traction control was switched off and ABS disengaged. Moffat was keen to try the attempt in the BRZ, given its combination of lightweight, rear wheel drive and highly controllable chassis. He said after the shows: "The Subaru BRZ was the perfect car in which to do it; light, highly manoeuvrable and easy to control. It's great to have another record to my name".
With rear-wheel drive and a Torsen limited slip differential fitted as standard, the BRZ is available from Hammond Subaru. Click here to find out more.
Latest News