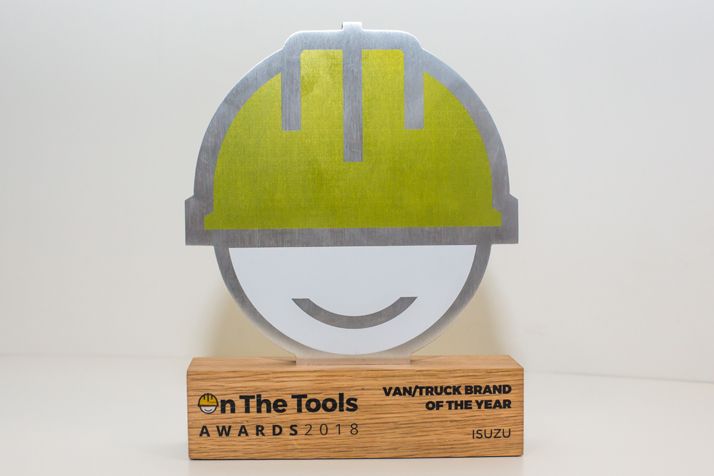 Sponsor Of Construction Industry Award Ends Up Winning Another One
On Thursday, 1st November 2018, Isuzu UK, attended the On The Tools Awards Ceremony for the Construction industry. This was held at Edgbaston Cricket Ground.
This year, they were the sponsors of Labourer of the Year and the award was presented by Isuzu's Head of Marketing, George Wallis. A big congratulations goes to Stacy Straw, from Walker Construction, who won the award.
One of the last awards of the evening was Van/Truck Brand of the Year. Amongst the shortlist was the multi-award-winning Isuzu D-Max. It was a huge surprise when Isuzu were announced as the winners
George said, "The pick-up was both sponsoring an award, as well as winning one last night! Isuzu is already a household name, we see this sponsorship as integral to our work with On The Tools. Being voted as the winner of the Van/Truck brand category was just the icing on the cake."
It's safe to say a good night was had by all!
Latest News