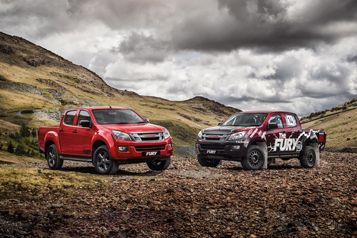 Record numbers and 100 years
Hammond Isuzu is happy to announce that Isuzu continues to break its UK sales records.
The main cause for the continually improving numbers is down to the multi-award winning Isuzu D-Max, launched in 2012. The Isuzu D-Max now has six different trim levels.
Hammond Isuzu are very excited that Isuzu will be celebrating the brand's centenary this year. The company was founded in Tokyo, Japan in 1916. Isuzu will mark its 100 years with a range of activities and models over the course of the year.
William Brown, General Manager at Isuzu, commented: "We have exciting plans for our centenary year – including model range updates. We're sure that these will provide further reasons for even more new customers to be attracted to the Isuzu brand and the proven, multi-award winning D-Max pick-up."
Latest News