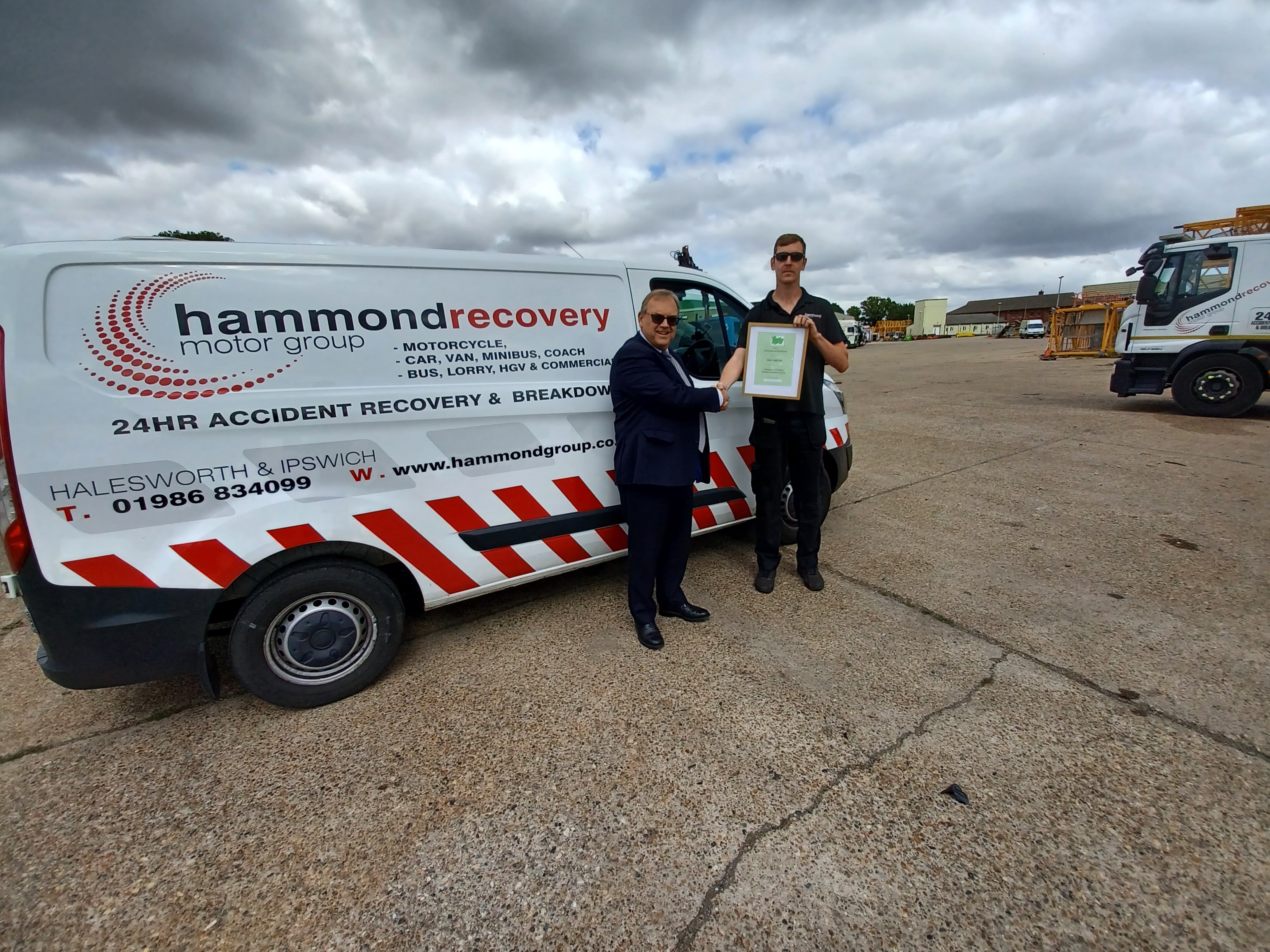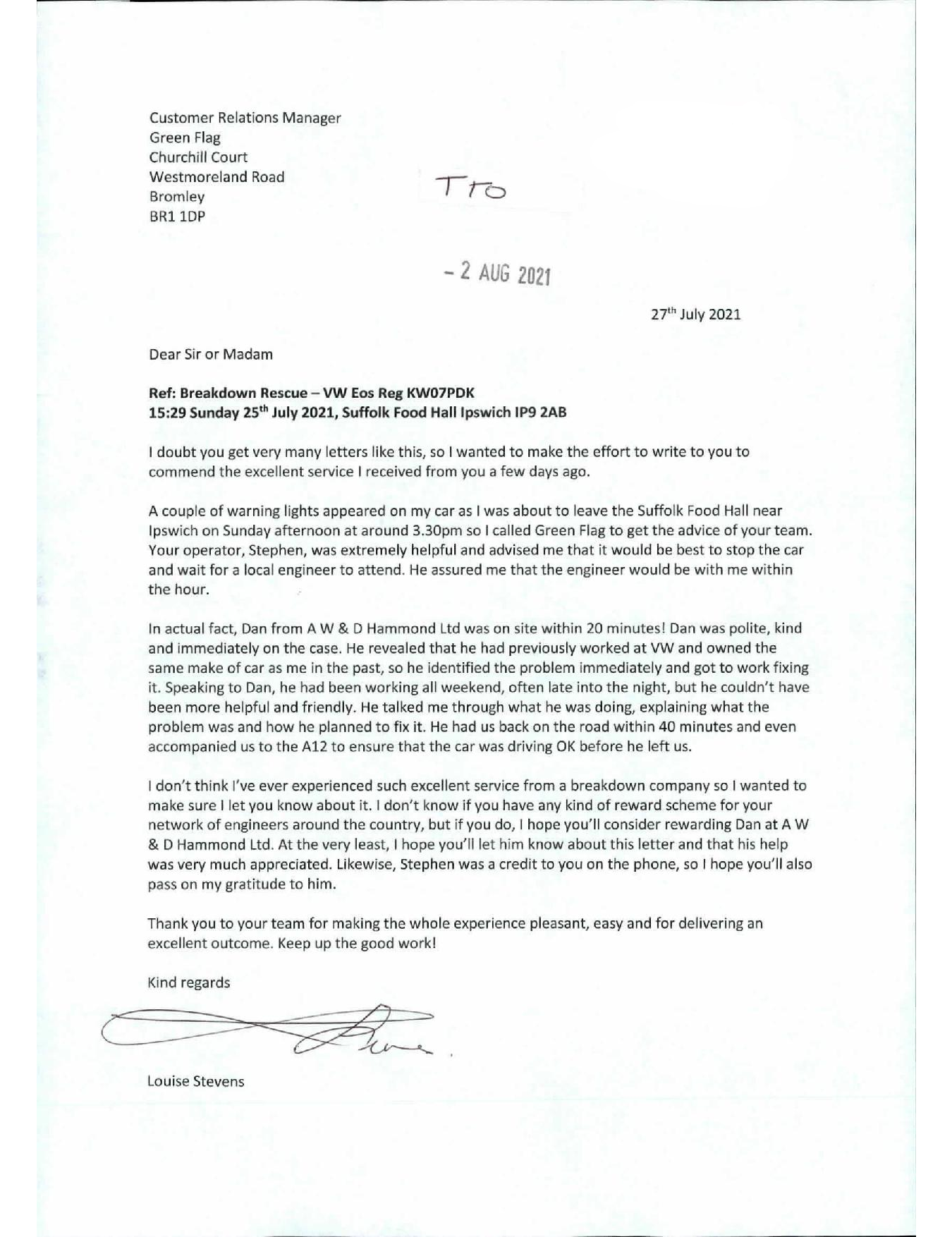 Praise for one of our Recovery Drivers
A few weeks back our Recovery Driver, Dan Leighton, went above and beyond to assist a member of Green Flag.
Ms Stevens was then leaving Ipswich, in her Volkswagen, when a couple of warning lights appear on her dash so she called Green Flag for advice. The operator, Stephen, advised that the customer didn't continue their journey but instead pull over and wait for an engineer. He advised her that they would be with her within the hour.
Twenty minutes later, Dan was on site and immediately on the case. He informed Ms Stevens that he had previously worked for Volkswagen and identified the problem immediately. Even though Dan had been working all weekend, sometimes late into the night, he was polite, helpful and friendly – talking Ms Stevens through what the problem was and how to fix it. He had her back on the road within forty minutes and even accompanied her to the A12 to ensure that the car was driving okay before he left.
Ms Stevens had never experienced such an excellent service from a breakdown company before and passed on gratitude to Green Flag.
Green Flag were so impressed with the review, they framed the letter and offered it to Dan with Dine Out Vouchers. Derek Hammond, Managing Director of Hammond Motor Group, was equally impressed and doubled up on the vouchers offered to Dan.
Latest News