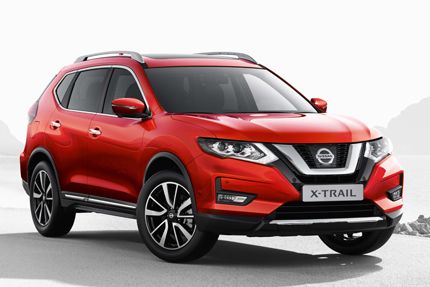 Nissan X-Trail's New Powertrain Unveiled – Perfect For Family Adventures
This spring sees the arrival of a new Nissan X-Trail to our showrooms. The much-loved SUV has received a complete powertrain upgrade and the result is outstanding. As a more efficient crossover, the X-Trail benefits from reduced CO2 emissions and improved fuel economy.
The upgraded Nissan is the perfect SUV for active people who love the outdoors. If you rarely venture off-road the 2WD is the perfect choice, however if you need additional traction, there is option of the intelligent 4x4 system - which is highly capable off-road.
The option of five or seven seat layouts, premium features and contemporary, robust design has made this car a real success with families.
Two all-new engines have been introduced (petrol and diesel). These are linked to two transmissions – a six-speed manual, or the all-new seven-speed Dual Clutch Transmission (DCT) automatic which is new to the model line-up.
The DCT creates a sporty and more direct dynamic experience, improved standing-start performance and smoother power delivery. The driver experiences an immediate gear shift with no power interruptions.
To find out why the Nissan X-Trail is the perfect vehicle for family adventures visit one of our showrooms today.
Latest News