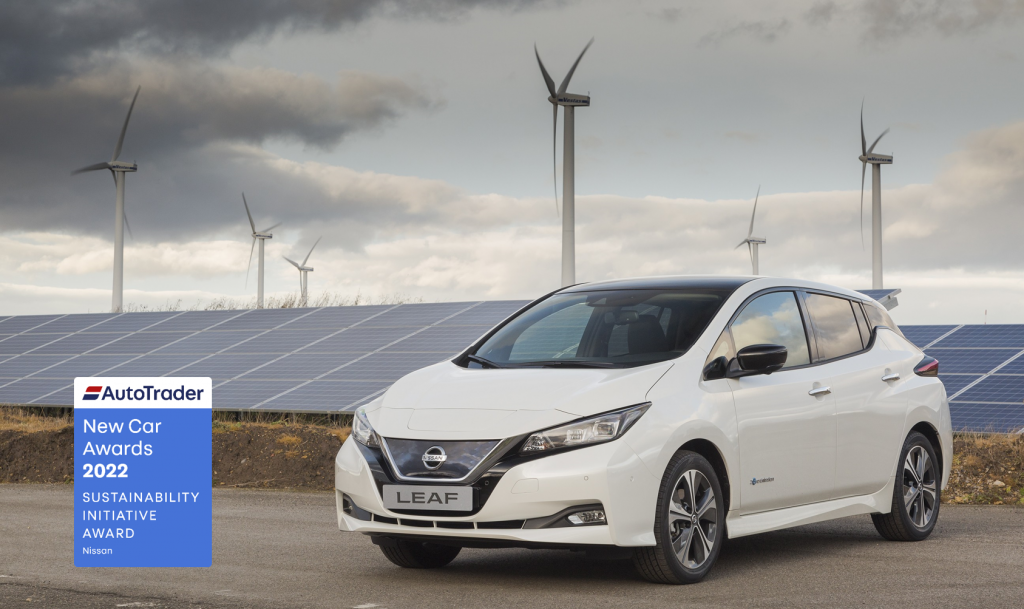 Nissan wins Sustainability Initiative Award at the Auto Trader New Car Awards 2022
Nissan has been announced as the winner of the Sustainability Initiative Award at the sixth-annual Auto Trader New Car Awards, in recognition of its plan to create a sustainable EV manufacturing club in the UK.
Centred around its record-breaking plant in Sunderland, Nissan EV36Zero will supercharge the company's drive to carbon neutrality and establish a new 360-degree solution for zero-emission motoring.
The transformational project was launched in July 2021 with an initial £1 billion investment by Nissan and its partners Envision AESC, a global player in world-leading battery technology, and Sunderland City Council.
Collecting the award, Andrew Humberstone, Nissan GB's managing director, said: "We are delighted to receive this award, which recognises Nissan's progress towards its carbon neutrality goals and its ongoing commitment to zero emission motoring for all.
"Nissan is creating a future-proof and sustainable EV manufacturing hub right here in the UK, and we will see the first tangible results later this year with the formal opening of the newly expanded solar farm."
Compromised of three interconnected initiatives, Nissan EV360Zero brings together electric vehicles, renewable energy and battery production, setting a blueprint for the future of the automotive industry.
The plans include the expansion of an existing solar farm on the NMUK site, which will generate enough renewable energy to build every electric LEAF currently sold in Europe.
As part of the package, Nissan will also produce a new-generation all-electric crossover in the UK.
Supporting this new model allocation, Envision AESC will build the UK's first Gigafactory, powered by renewable energy and pioneering next-generation battery technology. Ground breaking for its construction is expected to take place this summer.
Bring the ecosystem together, Sunderland City is leading a first-of-its-kind project that aims to deliver a 100% renewable electricity 'Microgrid' saving 55,000 tonnes of carbon annually.
A 1MW battery storage system using second-life Nissan/Envision AESC batters will allow for excess energy generated during daylight hours to be captured and used at another time, helping to balance demand on the grid.
Honouring Nissan's achievements, judges form the Carbon Literacy Project said: "Nissan's initiative effectively combines the multiple elements needed in the transition to successfully becoming a more sustainable automaker. Nissan's strategies set a whole new precedent for the industry as a whole, well done!"
With a growing focus on environmentally-friendly practices across the industry, Auto Trader has created a new award category for 2022, the Sustainability Initiative Award.
The award is designed to recognise those manufacturers who have launched a sustainability initiative in the last year, whether it's an employee scheme, product feature, new app, engineering advancement or industry-wide initiative.
Entries were judged by experts from the Carbon Literacy Project, an organisation that involves people and organisations from all sectors and walks of like working together to advance understanding and action on climate change.
Latest News