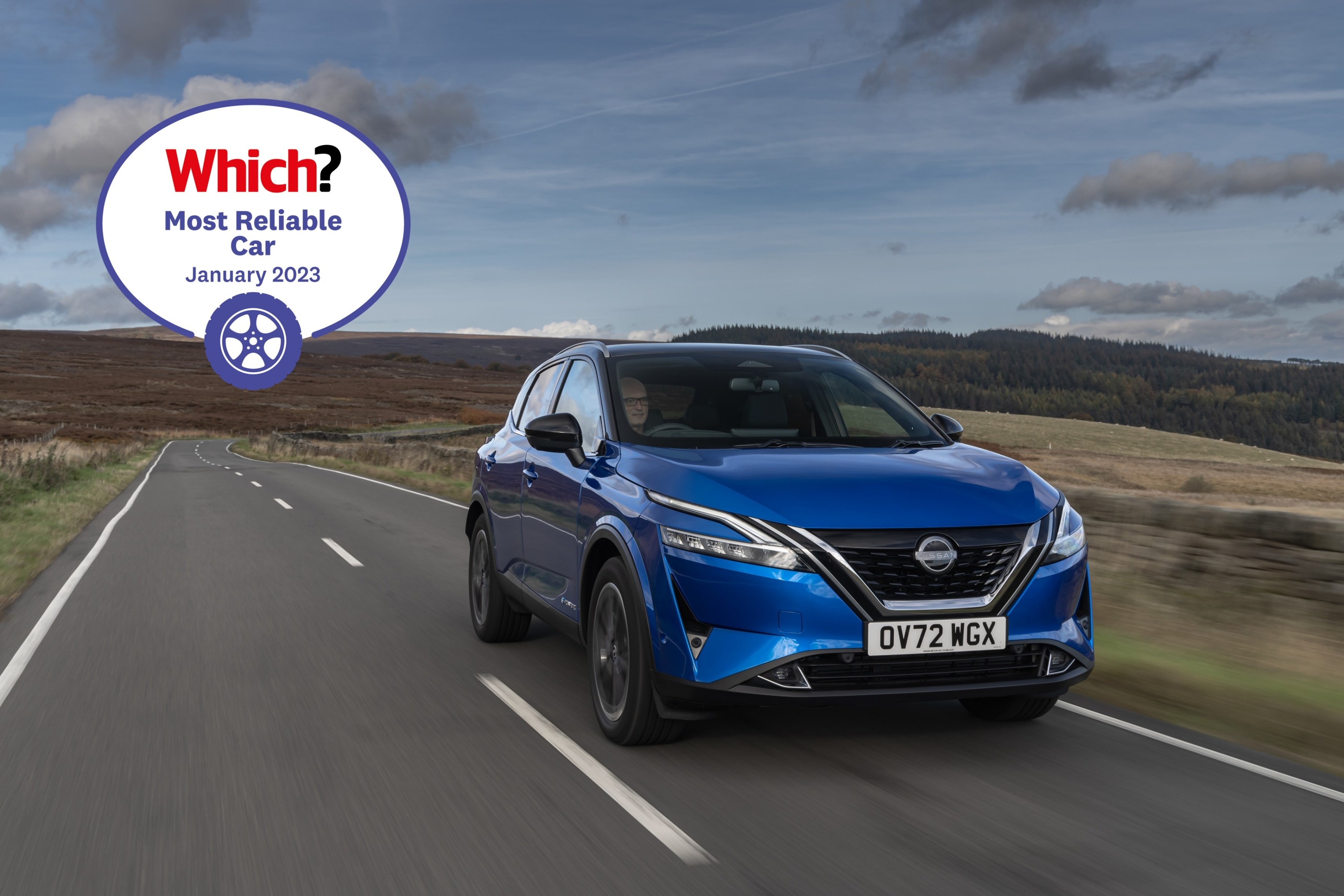 Nissan Qashqai is the UK's most reliable car, says consumer organisation Which?
The new Nissan Qashqai has been declared the UK's most reliable car after a survey of 50,000 UK consumers.
Designed, engineered and built in Britain, the Qashqai emerged as the clear leader following an annual reliability survey conducted by respected consumer affairs organisation, Which?.
The car achieved a rare five-star reliability rating with expert testers praising the car's practicality, dependability and family appeal.
"Nissan's efforts with the all-new version have seen it crowned our most reliable car for 2023 – a fantastic achievement for what is one of the more affordable cars in the sector," said Which?.
"It's easy to be dismissive given this is such a new car – after all, newer models tend to be more reliable. But looking at similar aged cars in our survey, not one was reliable enough to get five stars out of five ion this category, let alone come anywhere near those at the top. Our data shows that 2023 is set to be the year of the Qashqai."
David Moss, Senior Vice President of Research & Development at Nissan Technical Centre in Cranfield, where the new model was developed, said: "We're delighted that both real-world customers and expert reviewers have recognised the quality and durability of our fantastic new Qashqai.
"Our engineering teams put the car through a series of gruelling test during its development phase to ensure the very highest standards of reliability, so it's really rewarding to get this recognition from people driving them every day."
Based at Nissan's Technical Centre in Cranfield, Bedfordshire, David's team put new Nissan models through a host of challenging tests before the cars go on sale to ensure vehicles meet strict quality and reliability standards.
These include a Climatic Four-poster Vibration Rig that simulates three years of driving in just five weeks, with engineers even climbing aboard to listen for squeaks and rattles from interior trim. Cars also undergo extreme heat and cold weather testing, while dedicated rigs are set up to repeatedly slam doors shut, simulating a lifetime of use, with testers checking for damage to hinges and door materials. The development team even stores a range of leisure and activity equipment (e.g prams, golf clubs, suitcases) to test durability of boot space liners and trims.
Alan Johnson, Vice President of Manufacturing at Nissan Sunderland Plant, added: "We are proud to build the Qashqai and absolutely delighted to see its continuing success with customers. It's hugely satisfying to know that we manufacture not just the UK's favourite car, but also its most reliable.
"This award is a true statement to the hard work, dedication and expertise of our 6,000-strong team here in Sunderland, as well as our excellent supply chain partners.@
Andrew Humberstone, managing director of Nissan Motor (GB) Ltd, said: "Reliability is often the number-one quality that people look for when purchasing any of our vehicles.
"To have endorsement in this area from an independent and rigorous organisation such as Which? – not to mention 50,000 consumers – is a welcome pat on the back for everyone at Nissan who works to ensure the dependability of every car we supply."
Latest News