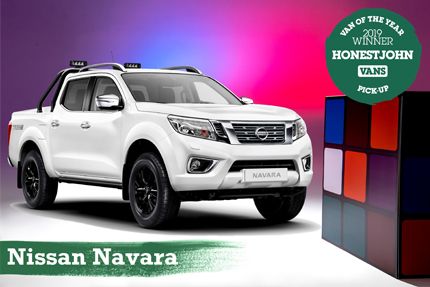 Nissan Navara Wins Pick-Up Of The Year In Honest John Awards 2019
The Nissan Navara has taken top honours in one of the UK's most high-profile automotive awards.
The Navara was named winner by the readers of Honest John Vans, which takes insight from 2.3 million website users to determine the most sought-after models in each category.
Honest John Vans editor, Dan Powell, said: "Cheaper to run, better equipped and more rewarding to drive than most of its rivals, the Nissan Navara has become the standard by which all other pick-ups should be judged. A favourite with our readers, the Navara provides a class-leading carrying and towing experience that makes it a dependable choice for operators who need a heavy duty 4x4 workhorse."
The Honest John awards differ from many others in the industry as it's the site's readers that dictate which models take the honours. Awards go to the vehicles that have stirred the most interest among the site's users over the past 12 months.
Sebastian Bosslet, Navara Product Manager at Nissan Motor (GB) Ltd, said: "It's popular with private and business customers alike, and is clearly a huge hit with the users of one of the UK's best-loved commercial vehicle comparison sites."
The Navara is available as both a King and Double Cab, with a payload of up to 1,221kg and a 3,500kg braked towing weight on 4x4 models. It is available from only £20,500+VAT or from just £279+ VAT
a month for business users. To find out more about the award winning pick-up, click here.
Latest News