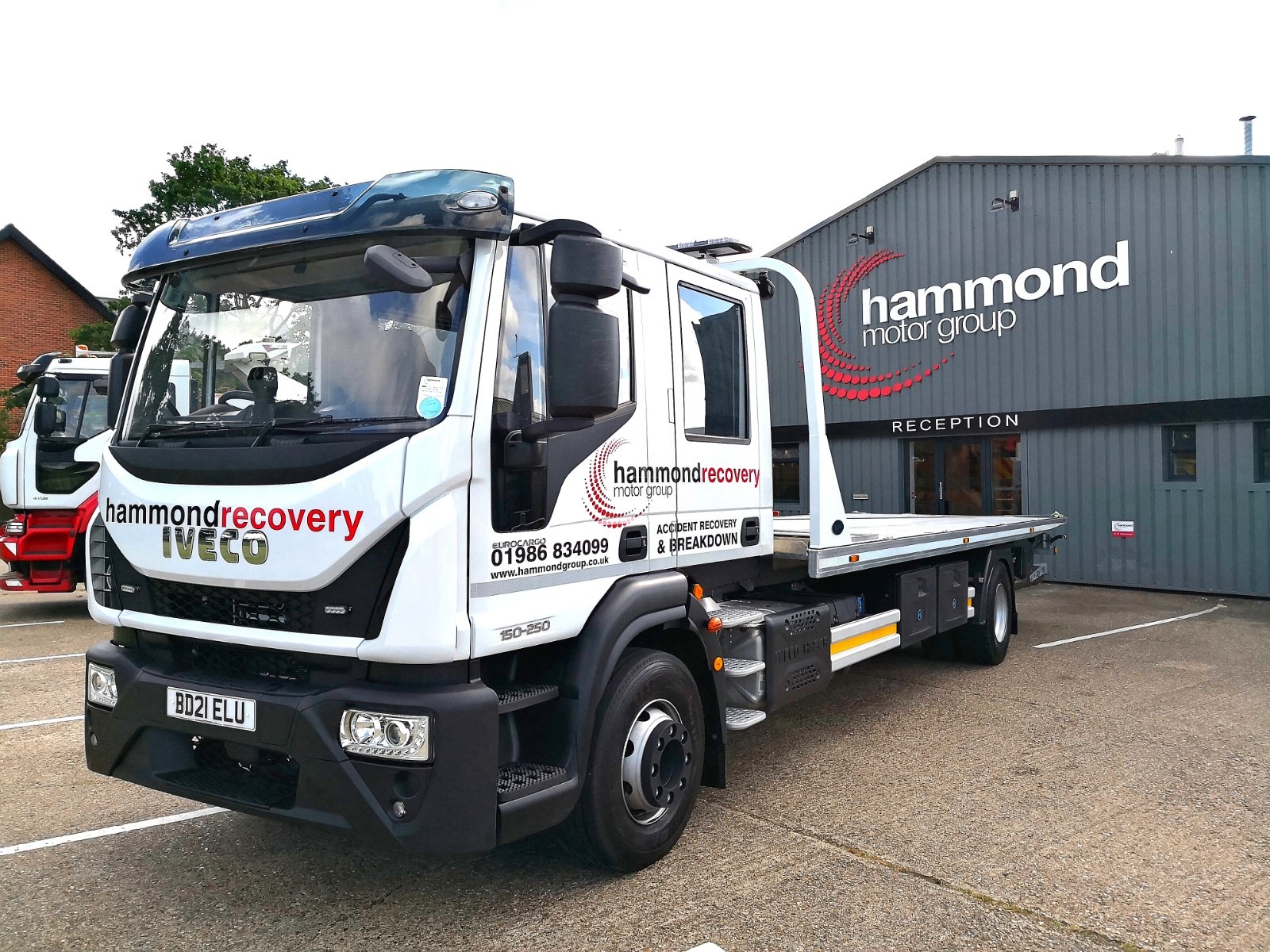 Newest Transporter to Join the Fleet
It was way back in 1962 when A W & D Hammond was formed.
From day one we attended stranded motorists that were broken down, or if they were unfortunate enough, to have been involved in a road traffic accident.
In fact, Roy Hammond regularly used to attend breakdowns on his Triumph Tiger motorcycle with a handful of tools. In those long past days, if you had a hammer and a couple of screwdrivers, you could fix most things!
The most frequently attended breakdown hotspot was at the AA roadside point on the A12 at Blythburgh, where motorists usually limped to, in order to look for help.
Obviously, things have moved on considerably in the intervening years and now a technician will need a laptop diagnostic kit to stand any chance of a repair and many stranded vehicles now have to be transported to an authorised franchise workshop.
Over the years, Hammonds have built up a substantial vehicle breakdown and recovery fleet which travels all over the UK and remains open 365 days of the year and 24 hours a day.
The vehicle pictured is the latest new transporter to join the fleet. A new Iveco 15-ton unit with an ultra-low demountable body fitted. However low your spoiler is, this vehicle can recover it damage free.
Tim Warne, Recovery and Compliance Manager, with 37 years' experience with Hammonds, said "We are extremely pleased to add this vehicle to our fleet. It is designed to transport 2 vehicles at a time and the high payload means that the longest and heaviest vans are recovered with ease."
This top specification vehicle is fully "London low emission zone compliant" and has a 360-degree camera set up for full all-round vision.
Latest News