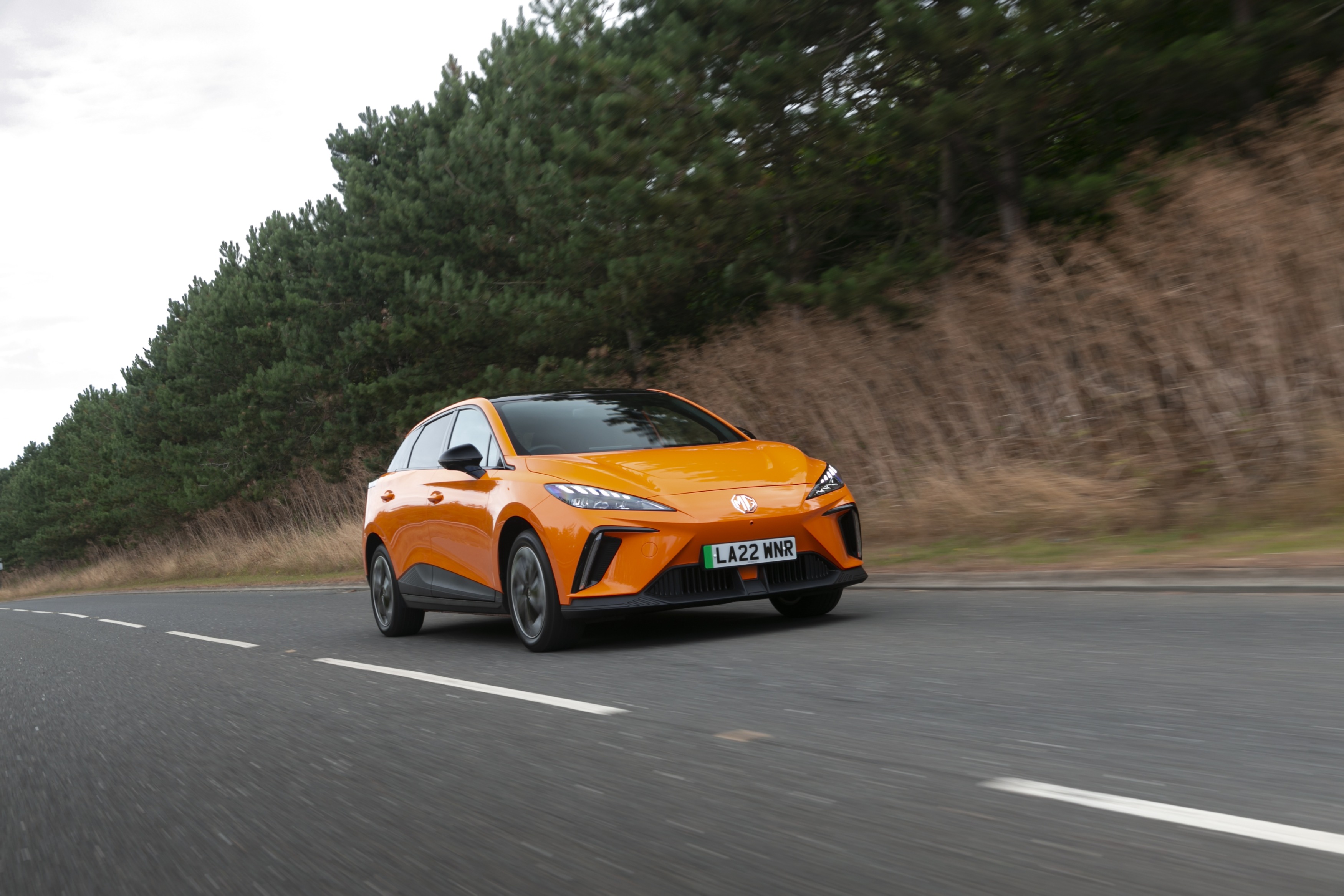 MG4 Hits Electric Form with Nine Award Wins
The all-electric MG4 is ending its debut year on a high, receiving awards from some of the UK's leading motoring experts recognising its generous equipment levels, practicality, dynamic handling and for also being the best value EV currently on sale.
The MG4 secured Bargain of the Year at the 2022 Top Gear Awards, with the team praising the engaging driving experience on offer – noting that "cornering is more involving than in pretty well any other compact EV."
The compact EV received a double win from the DrivingElectric team, who made it their Best Value Electric Car and the overall Car of the Year. The MG4 was also a winner in the public polls, being voted Reader's Favourite Electric Car of 2023 by DrivingElectric's audience.
There was a hat trick from the electric car experts at Electrifying.com, with the MG4 landing Best Small Family Car, Best Value Car and Electrifying.com Overall Car of the Year.
The MG4 was also a category winner at the prestigious The Scottish Car of the Year Awards. The Association of Scottish Motoring Writers (ASMW) named The MG4 as their Best EV under £40,000. Jack McKeown, President of the AMSW, explained:
"What delightful us about the MG4 is that is does the basics so well. It's one of the cheapest electric cars in the UK but has a range of up to 281 miles. It looks good and drives nicely as well. The MG4 is proof that EVs can be cheap to buy and own as well."
Completing a positive 2022 for the MG4, the reviewers at carwow named the MG4 as Car of the Year. Mat Watson, Chief Content Officer for carwow commented:
"The MG4 is the best car I've driven all year. It looks great on the outside, MG has made huge strides with interior and infotainment quality and it's a bargain compared with some electric vehicles from mainstream brands. It's easily one of the best electric cars on sale right now."
The MG4 range starts at £25,995, with all models complete with a comprehensive 7-year warranty and a recently awarded five-star Euro NCAP safety rating.
Latest News