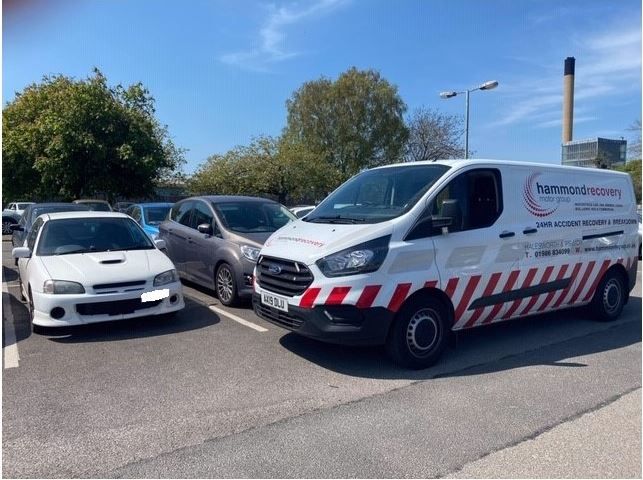 Lee goes above and beyond at Ipswich Hospital
Lee, our recovery driver pulled out all the stops by helping a couple in distress at Ipswich hospital recently.
Whilst dropping off his own partner, he was approached by a gentleman dropping off his wife, who happened to be a doctor. They had a puncture, flat spare and a jack that was next to useless.
Luckily, Lee was in his Hammond's recovery vehicle-rather than just lend him the odd tools, he not only helped replace the wheel but also pumped up the spare tyre much to their relief.
Below is the email we received thanking him for his help.
Hi,
My wife and I would like to extend a heart-felt thank you to one of your Breakdown chaps called Lee. He was minding his own business dropping off his partner at work near Ipswich hospital.
My wife is an NHS doctor, who also works at Ipswich hospital and she got a puncture about 10 days ago or so. I drove to the hospital to attempt to change the tyre but came across a number of challenges (like a flat spare, sub-standard jack and unable to undo the nuts).
I asked Lee if I could borrow a spanner but he went above and beyond in helping us get our spare pumped up and fitted.
We're not a customer of Hammond Recovery Motor Group but we will seriously consider changing our breakdown recovery from our current company to Hammond the next time our annual renewal comes up!
We just wanted to say thank you to Lee and would give him 10/10 using this feedback email address. Hammond Group is lucky to have such great employees!
Latest News