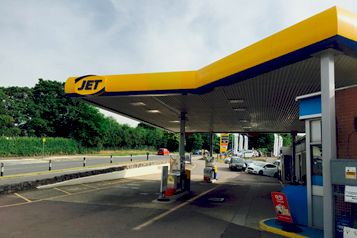 Jet Halesworth wants you to nominate your charity
During the months of September and October 2015 we will be running a charity support box in our filling station.
This will provide two local registered charities a chance to receive a donation for their cause.
For every minimum spend of £10 our customers will be given a token to vote for their nominated charity. There will be a choice of two local charities to support; one will receive a cheque for £150, the other a cheque for £100
We are looking to the local community to either nominate their charity, or for someone to nominate them on their behalf, detailing why they should be chosen. Please email Louise on louisehammond@hammondgroup.co.uk by the 31st July for your chance to be one of the chosen charities. Alternatively nominations can be made in writing to Louise Hammond, Forecourt Manager, AW & D Hammond Ltd, Norwich Road, Halesworth, Suffolk IP19 8BU. Once these charities have been decided by means of either the majority nominations, or a vote within the management team at Hammonds, they will be notified.
The chosen charities will then have almost a month to advise their supporters and encourage them to visit our Jet forecourt, spend a minimum of £10 to drop their token into their slot. The promotion will run the full months of September and October
In summary, thanks to JET we are looking to give £100 and £150 donation to the local community. All we ask is that the charity must be sited within a 10 mile radius of us at AW & D Hammond Ltd and they must provide their registered charity number. We will require charity representatives to be involved in PR.
Hammonds have been active in the local community for 50+ years. As just one small department we continue to support the guide dogs by means of book sales, bag donations, and other means, alongside other National charities Cancer Research and the British Legion but this is a perfect opportunity to donate to the heart of our local community.
Latest News