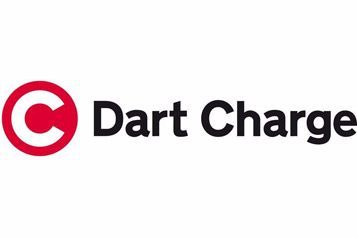 Jet Halesworth now sells pre-paid Dartford Crossing charges
The Dartford Crossing has now been equipped with a new electronic payment system so that motorists will no longer have to stop at a toll booth to pay their charge. The new system is called
The Dart Charge and works by recognising and logging vehicles' number plates. Jet Halesworth is licensed to sell the DART charges via Payzone.
Below is a brief description of the charges and what you need to do prior to any trips you are planning to take.
How much is it going to cost me?
The cashiers are all helpful, and have an informative sheet to provide a hassle free transaction. Total purchase time is around 1 minute, all we need is your registration.
These are category determined by the DVLA, generally:
Category B- Cars (including trailers), motorhomes, passenger vans and buses with less than 9 seats £2.50
C - 2 axle heavy goods vehicles (including vans) - £3.00
D - Multi-axle goods vehicles £6.00
These quoted prices are per crossing. The crossing will remain toll-free for all vehicles every night, from 10pm to 6am.
What will I need to do to purchase crossings?
Simply pop into the forecourt shop and inform the cashier that you would like a Dart charge ticket.
Provide the registration that you wish to obtain a crossing(s) for. The prices are verified by a link to the DVLA so if you are unsure it will flag the correct category.
Pay the relevant amount as requested. Your ticket is printed there and then, please be sure to check your registration is correct before you leave the shop.
FAQ: As answered by Louise – for more information please call Dart charge on Telephone: 0300 300 0120
I will be out of the country for 2 weeks how will I be sure the will recognise my details after a certain time lapse?
Each crossing it valid for one year and is not measured by any other timescale. This also applies if your plans alter and you actually cross in the "free period" You will have the crossing "in lieu" but it is your responsibility to remember this.
I have a hire car, whose responsibility is it?
As per standard hire agreements this is the responsibility of the hirer, as will any resulting fines be for failing to purchase crossings. Standard as are any other PCN (Penalty Charge Notice)
Do I need to retain my ticket?
Each crossing is verified by an ANPR (automatic number plate recognition) so this will not be needed on the day. However mistakes do happen so it's always worth holding on to. We would suggest this is help for a substantial period, until you feel satisfied that you will not be asked to pay a PCN. Should you need assistance with a copy in the event of a discrepancy please contact Louise at the Jet station and she will endeavour to help you.
Fines, how do they work?
Fines will come direct to the registered keepers address. As we are a multi fleet business we know first-hand that currently fines are being issued up to 3 months after the "offence" of a non- payment
I have forgotten to buy crossings- is there anything I can do?
Yes, you have a grace of being able to purchase crossings up to midnight the day following your crossing. Alternatively ask a friend to pop into the shop and purchase on your behalf, as long as they quote the correct registration its fine by us.
Why is the new system being brought in?
When the crossing was first opened in 1963, as just one tunnel, the average daily through-flow was 12,472 cars. Now, that figure is nearer 136,000
Despite the extra tunnel and bridge since then, the biggest cause of the congestion was the toll booths.
In order to ease the congestion, the Highways Agency took the decision to remove the toll-booths, and instead implement a 'free-flow' electronic tolling system
How does the system work?
Cameras mounted on gantries above each lane record the registration plate of every car that passes through.
Each registration number is logged, and the charge against that registration number must then be paid online, by phone, or in selected shops.
If the charge has not been paid by midnight on the day after a crossing is made, a penalty charge is then applied, notice of which is sent to the driver by post.
Do I still need to stop at a toll booth?
Drivers are being urged not to stop at the booths, as they will not be manned, and doing so could cause traffic queues or, worse, an accident.
If we can be of any further assistance please don't hesitate to pop in the forecourt shop and have a chat with one of our friendly operatives.
Latest News