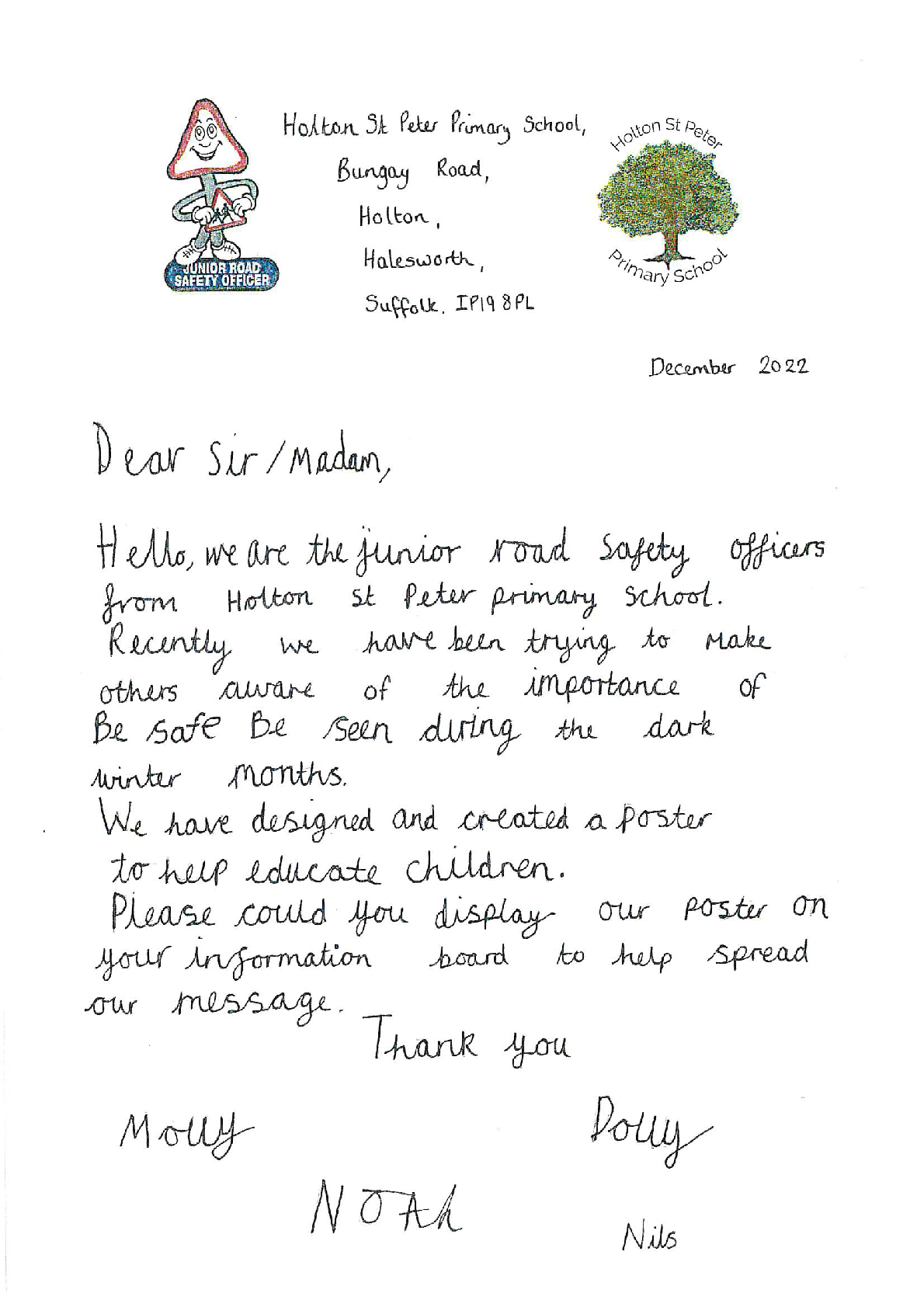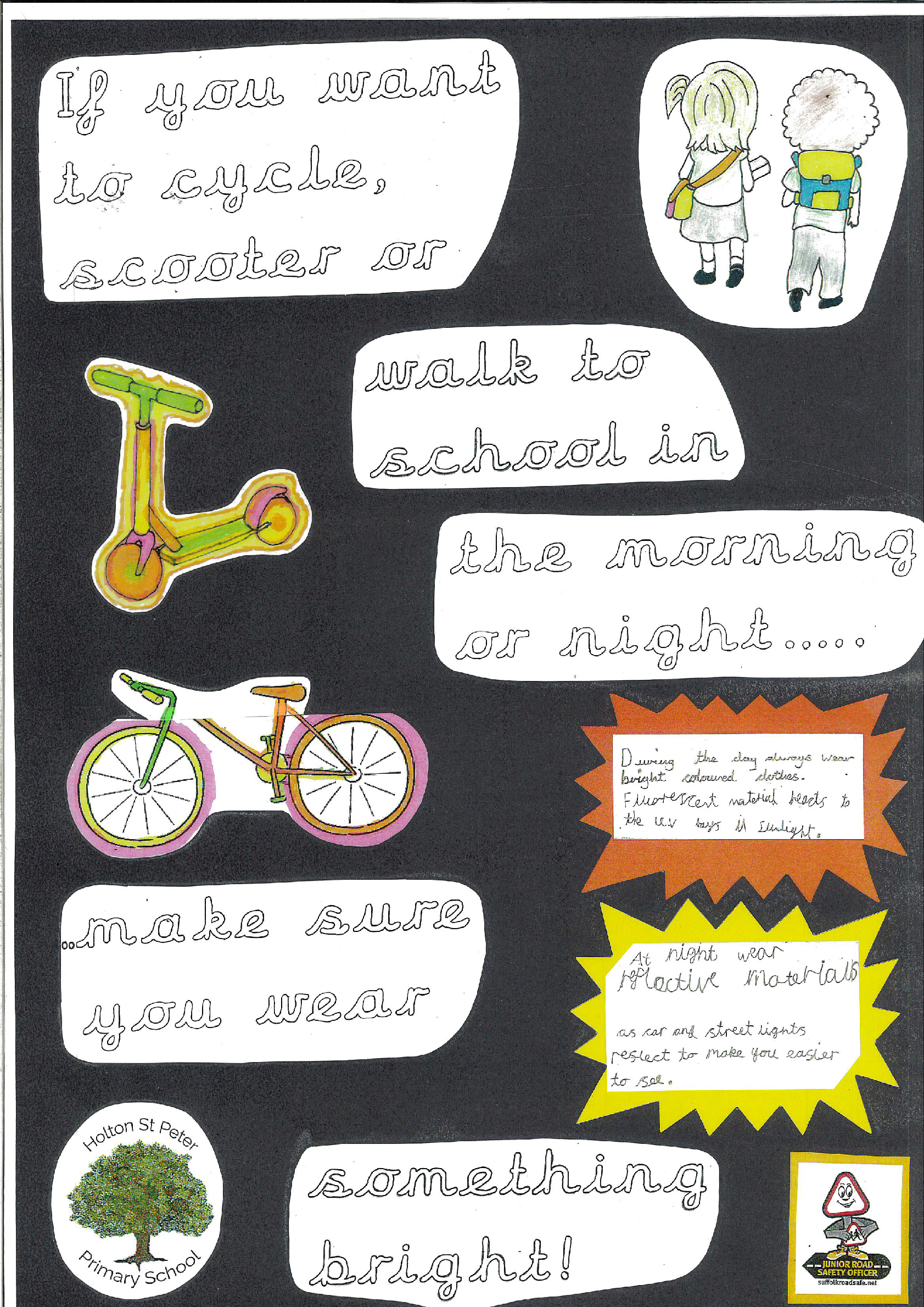 Holton Primary Road Awareness
The JRSO group is a small collection of pupils who are known as junior road safety officers, they organise winter campaigns around the safety of the pupils.
Dear Sir/Madam,
Hello, we are the junior road safety officers from Holton St Peter Primary School.
Recently we have been trying to make others aware of the importance of Be Safe Be Seen during the dark winter months.
We have designed and created a poster to help educate children.
Please could you display our poster on your information board to help spread our message.
Thank you,
Molly, Noah, Polly, Nils
Latest News