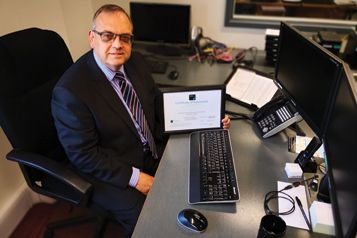 Hammond Motor Group Strengthens Its Data Protection
Hammond Motor Group is proud to announce that it has gained Cyber Essential Certification for its data protection standards.
The accreditation is a government backed scheme which helps companies protect their own, and customers' data more securely.
In order to do this, Hammond's have reviewed their overall security strategy which has included implementing new software, systems, and trained its staff on the importance of protecting personal data.
Some of these steps included a new antivirus software suite, higher password complexity, PDQ card reader upgrades, encryption of data, website penetration testing, increased premises security and looking at the infrastructure closely, to name but a few.
Managing Director, Derek Hammond said, "With data breaches being in the spotlight so much these days, we felt it was important that we increased the protection of our customers' details. It is important that we do all we can to protect our systems from malicious attack by deterring hackers"

Latest News