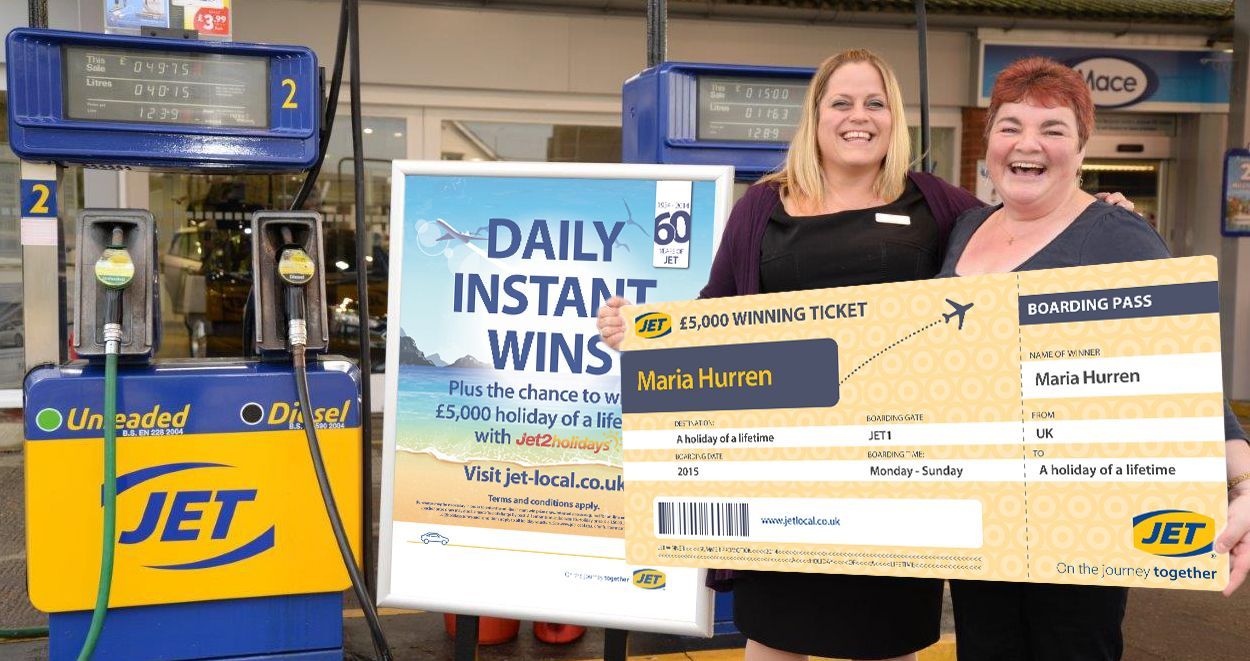 Halesworth resident wins holiday of a lifetime in JET's nationwide competition
Maria Hurren of Halesworth is set to 'jet' off on a £5,000 holiday of a lifetime having won a nationwide competition run by fuel brand JET.
Maria entered the 'JET, SET, GO' Summer Promotion at JET's AW & D Hammonds forecourt in Halesworth. The competition was run as part of JET's 60th anniversary celebrations. Thousands of customers across the country won instant summer prizes including BBQ sets, travel gadgets, beach mats and picnic sets. Four lucky winners, who were selected at random, have each won a Jet2holidays.com holiday worth £5,000 to a destination of their choice.
Maria comments: "I was thrilled when I found out I'd won the holiday – especially now that the summer holidays seem a distant memory! It was actually my son who helped me enter as I don't have a computer! Now all I need to do is decide where I want to go and who to take with me!"
Louise Hammond, manager of JET's AW&D Hammonds forecourt adds: "Our staff are delighted that one of the four national holiday prize winners entered the draw at our forecourt. It's very exciting as another of our customers won £5,000 of fuel earlier this year in JET's 1954 prize fund. These promotions are a great way to thank our loyal customers for their business in JET's 60th anniversary year."
Latest News