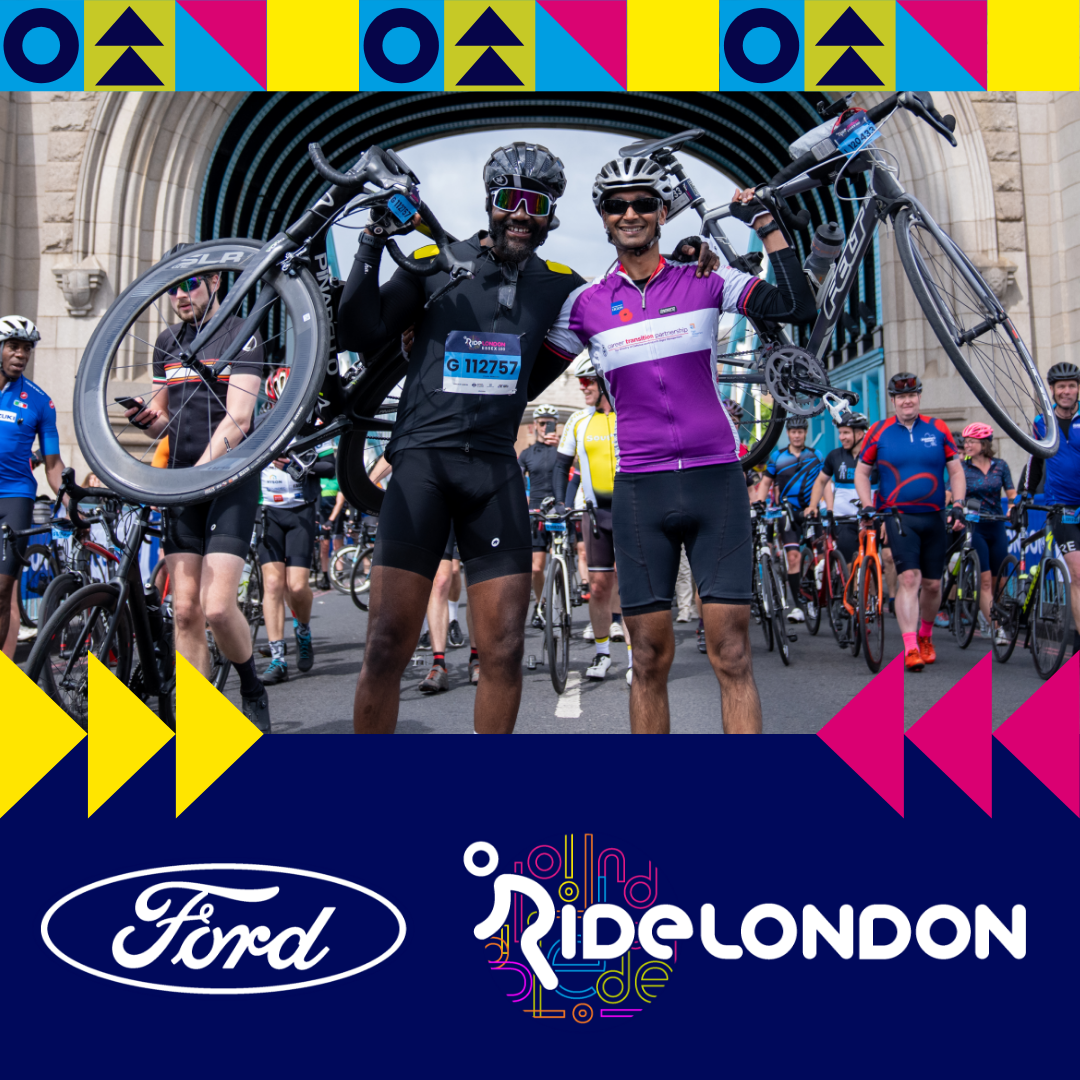 Ford Announced as Title Partner and Official Electric Vehicle Supplier of RideLondon
London Marathon Events, organisers of RideLondon, announced today that Ford has comes the title partner of RideLondon, the word's greatest festival of cycling, for the next three years (2023 – 2025). The new title sponsorship builds on the success of Ford's role as presenting partner of RideLondon in 2022.
Ford is serious about reducing carbon emissions and preserving the planet for future generations, and it is taking dramatic steps in order to do so. Ford is targeting carbon neutrality in Europe by 2035, including all of its vehicles, production facilities and supporting logistics. It also plans an ambitious roll-out of new all-electric vehicles for which sales in Europe are expected to hit 600,000 by 2026.
However, preserving the planet and building a sager, healthier world requires more than electrified vehicles – in fact sometimes it requires no vehicle at all. This is why launched the Park the Car initiative, to encourage people to make healthy and informed choices about their travel habits, especially over short distances. The initiative aims to help promote active travel, ease congestion and improve air quality in cities. Walking and cycling are proven to improve both physical and mental health, as well as ease traffic congestion in built-up areas.
Hugh Brasher, Event Director of London Marathon Events, said: "This is a landmark day in the history of RideLondon as Ford becomes the title partner of the world's greatest festival of cycling. We worked closely with Ford lasty year to amplify their work in promoting active travel and Ford's innovative "Park the Car" initiative which encourages car users to cycle or walk rather than drive short journeys. We look forward to building on our very successful partnership to build active travel into everyday life."
Tim Slatter, Chair, Ford of Britain, said: "Driving responsibly used to be a straightforward message about sensible road use, but it today's world it means far more. Taking care of the environment is a shared responsibility and swapping just one car journey a day for active travel can reduce a person's daily carbon footprint by up to 84%."
Lisa Branklin, Managing Director, Ford of Britain and Ireland, said: "Partnering with RideLondon, the world's greatest festival of cycling, is a clear way for us to connect with a wider audience and share the countless benefits of cycling and walking. It's also a fantastic opportunity for us to further support both our 'Park the Car' initiative, promoting smart choices around which mode of transport to use, especially for short distances, and also raise awareness of Ford zero-emission vehicles."
London's Walking and Cycling Commissioner, Will Norman, said: "We need to reduce the number of car journeys taking place by supporting people to switch to active travel options like walking and cycling, and the car journeys that do happen need to be cleaner. This way we can not only tackle the challenges of air pollution, the climate emergency and congestion but also help to build a safer, greener and healthier London for everyone.
"RideLondon is a brilliant event which will inspire people to take advantage of an environmentally-friendly, cost-effective and fun way of getting around. With Ford's support we can continue to deliver this world-class event and encourage even more people to cycle around our city."
Ford RideLondon will take place on Sunday 28th May 2023, with the Ford RideLondon Classique UCI WorldTour three-day stage race taking place on 26th-28th May Inclusive.
For more information, visit ridelondon.co.uk
Latest News