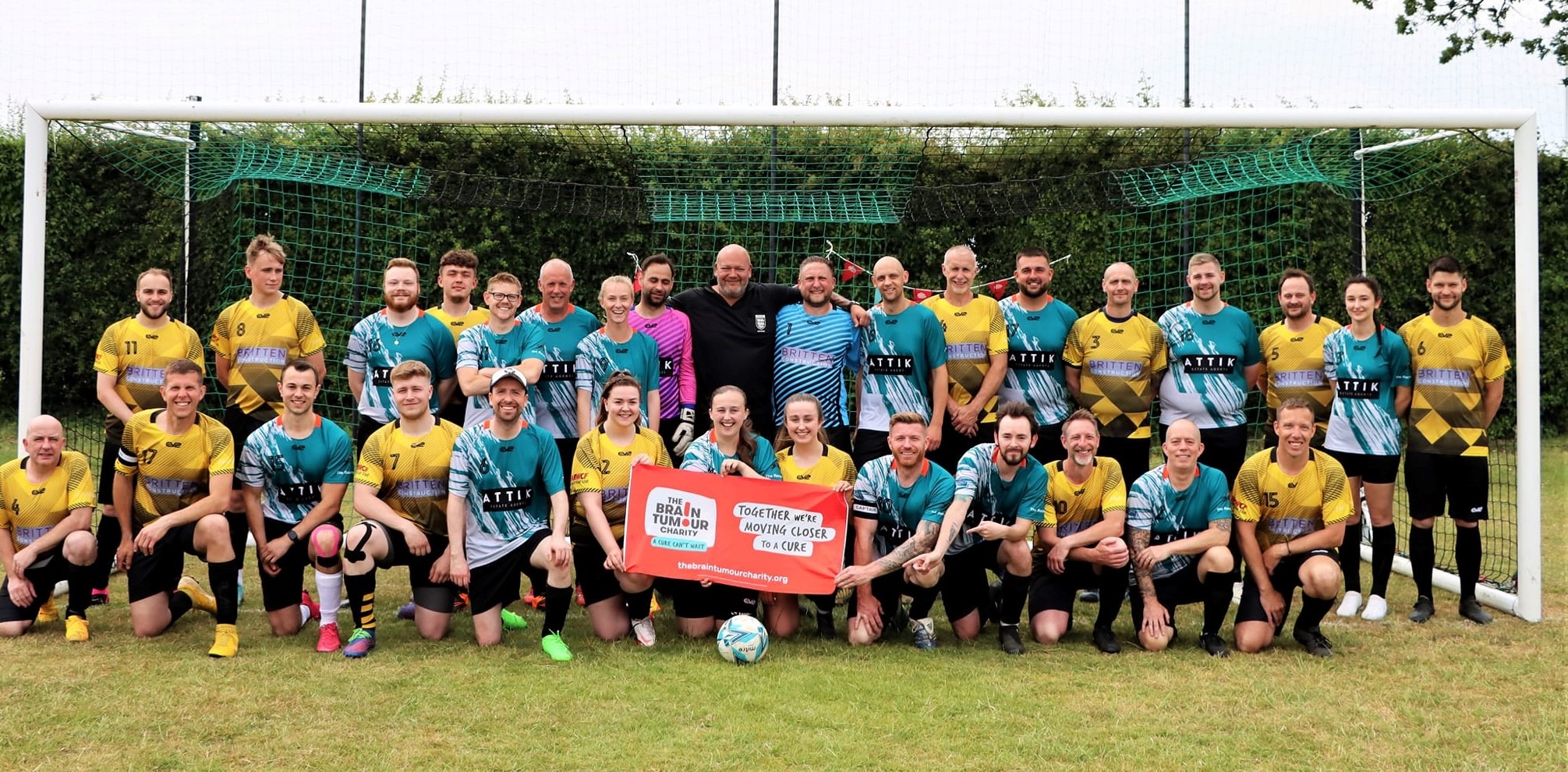 Football, fun and fundraising
Recently we were delighted to be able play a small part supporting a local group in their mission to do something good for local people and our community.
William Bird started Westhall Charity FC with good friend Sam Jefford, and Will's wife, Lauren Bird. Several years ago, Westley Foster, a Westhall FC player and friend sadly lost his life to a brain tumour. On the Queen's Jubilee weekend, they held a memorial match in his honour. It was a great success and raised £700 for Brain Tumour Charity.
They have since played 2 other matches supporting vital resources and groups in the town.
On Saturday 17th June this event was repeated, again for the Brain Tumour charity. An outstanding £1400 was raised from those that played and supported the event. A big thank you for Wenhaston FC for lending their facilities to the group.
This year there are a further 2 matches planned this year: 13th August - The Halesworth Dementia carers fund- To be played at Spexhall FC KO at 2pm
5th November - This match will be split 50/50 between SULSAR (Suffolk Lowland search and rescue) and the Halesworth first responders. - To be played at Sizewell sports and social club Leiston
Edit from Will: "We owe a huge thank you so many people, players, supporters, everyone who donated towards the day with monetary donations or supplies, those who bought tickets, our sponsors, our ref, photographers and Wenhaston FC.
Thank you again for all your support. As far as Hammonds goes, I went in asking to display a poster somewhere and you have gone above and beyond and then some. So, for that I am so thankful."
Many of the people involved are our forecourt customers and local families. We also had 3 of our staff members (Warren, Connor and Tommy) playing on the day. With Will promoting the cause and with real community spirit it was a pleasure to offer support by means of drinks, Man of the Match prize and the referee thank you.
Please follow Westhall Charity FC on the usual social media channels for all the latest updates and news. Offer this hard working group support in the future. Register an interest in playing with them or pop along to a match as a spectator.
Latest News