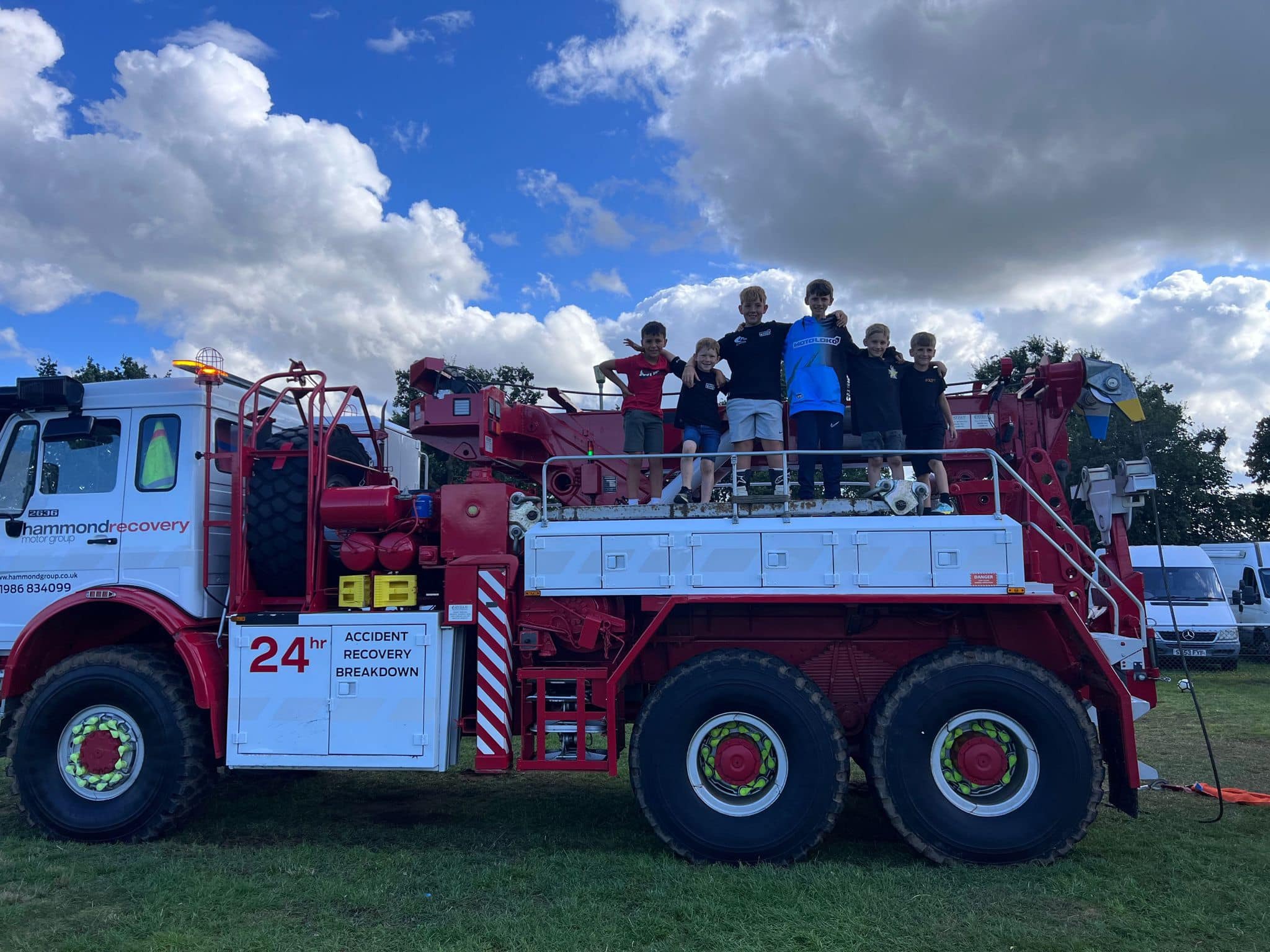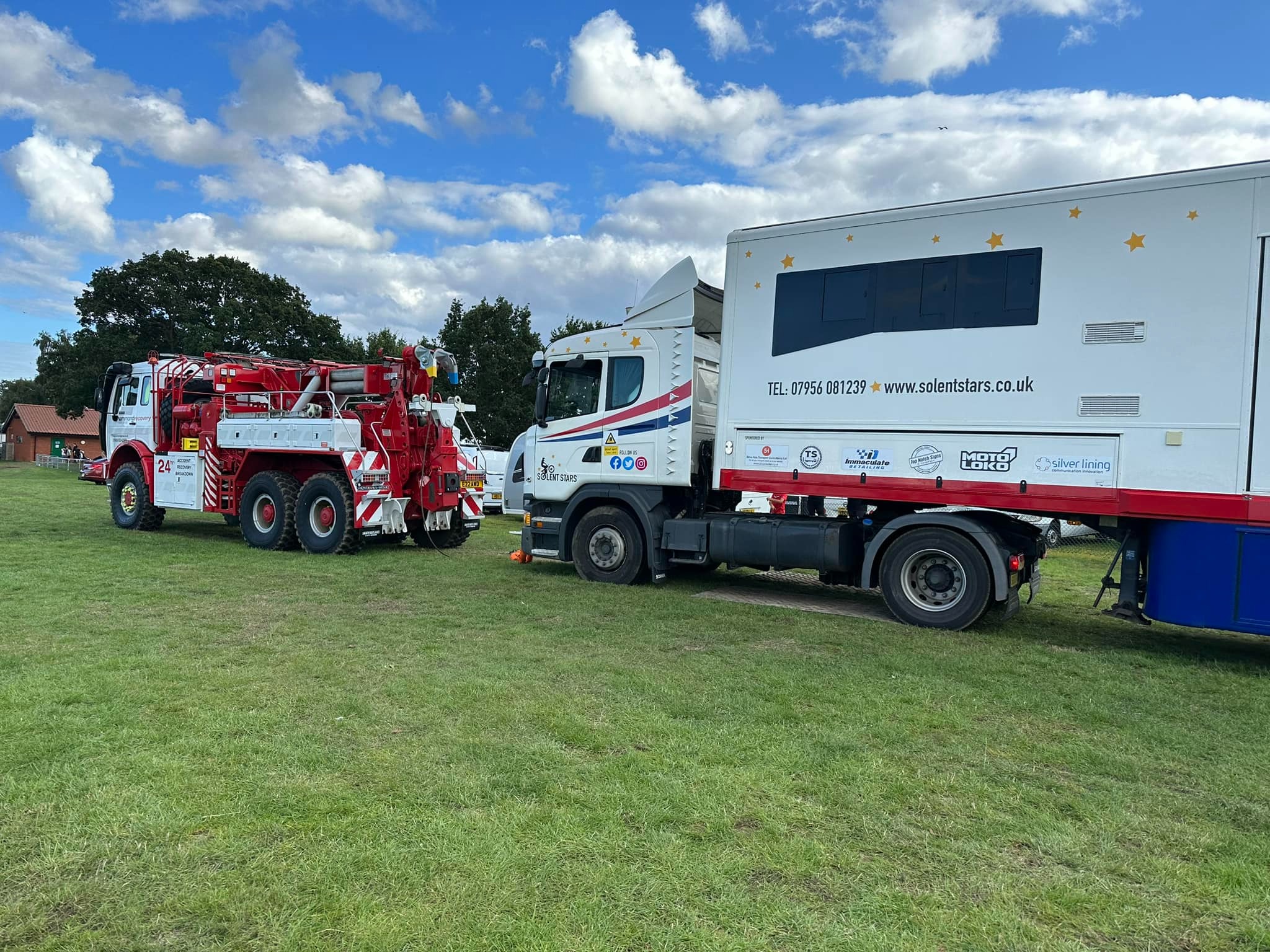 Festival of Wheels Testimony
Recently our some of our recovery team attended the Festival of Wheels at Trinity Park in Ipswich.
This annual event is described as an intoxicating mix of entertainment from the big top circus, monster truck rides, wall of death experience, multiple live action arenas. American big rig driving experiences, truck shows, live wrestling, & thousands of vehicles to see.
Our unpredictable summer led to a few problems on the park as many found themselves caught up in the rain of Storm Antoni and many inches of rain. That said the show went on!
Our Mercedes 6 wheeler had no time to sit around looking pretty as its services were required by Solent Stars – a children's motorcycle stunt team. After they discovered their lorry and unit had become victim to the weather conditions and stuck in the mud.
Below is the post we were tagged in on Facebook. Thanks for the shout out, it was our pleasure to assist.
"What a way to end a great weekend! Saved by Hammond Recovery offering to help us get the lorry out of a very muddy showground after we had a joint effort having a push after a very wet day yesterday ☔️🌧️ Thank you for helping us get on our way.
Our super Stars were determined that the show must go on and delivered all their performances despite sometimes torrential rain. Lesser teams would have let the rain put them off performing.
We have had a brilliant weekend at Trinity Park, Ipswich; another great weekend under the Stars' belt."
Latest News