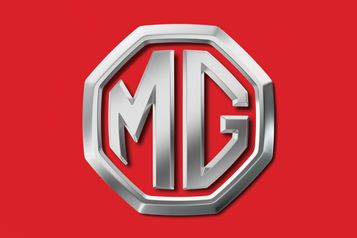 Exceptional start to 2020 for MG
MG Motor UK is already off to an exceptional start to 2020, selling over 1,800 cars in January alone, MG are maintaining the spot as the UK's fastest-growing car manufacturer and are building off the momentum ever since their re-launch in 2018.
With these remarkable sales, MG are now on a 27-month streak of constant sales and share growth; with a lot of help coming from the MG ZS EV, MG's first ever fully electric car. The MG ZS EV has been a key player in bringing emissions down to motoring as well as been one of the most affordable electric cars, allowing for a wider audience to help the environment and save on fuel. The MG ZS EV is in good supply for immediate delivery and the prices start from just £22,495 and is available to order at Hammond MG in Halesworth, Suffolk.
Head of Sales & Marketing at MG Motor UK, Daniel Gregorious, said: "Following an exceptional 2019, we're delighted to have started 2020 with such significant growth. Our Momentum & Growth mid-term plan continues to guide out businesses towards our goal of 30,000 sales this year. With more dealerships set to open over the coming weeks, we're bringing our brand even closer to UK consumers all the time. With a high-quality range of affordable cars, including our fully electric ZS EV SUV, we really do have something for everyone!"
Based in Halesworth, Suffolk, just off the Norfolk border; Hammond MG are supplying the fast-selling MG franchise and are now available to order and test drive today. To find out more, call 01986 244075
Latest News