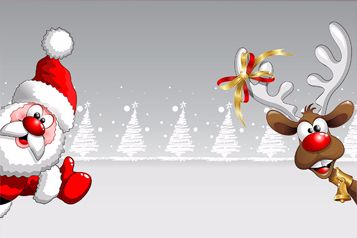 Donate A Gift This Christmas
We want to help Norfolk and Norwich University Hospitals NHS Foundation Trust ensure that every patient in the hospital wakes up with a present on Christmas Day.
The Send a Smile with Santa campaign encourages local people, businesses and organisations to donate Christmas presents for patients who will be too poorly to leave hospital and celebrate Christmas at home with their loved ones.
Unwrapped presents can be placed in our drop off station at our Jet forecourt shop on Norwich Road, Halesworth, Suffolk. All donations are required by midday on Thursday 7th December.

Suggested gifts for the adult patients could include:
• Lip balms, hand lotions, foot lotions or other moisturising lotions or hand wipes (either fragrance free or gently fragranced)
• Perfumes, cologne (men), bubble bath, make up
• Slipper socks/ bed socks or normal socks
• Deodorants (male/female)
• Handkerchiefs
• Chocolates, biscuits, sweets, cereal bars,
• Cordials, herbal, original or flavoured tea-bags
• Pens/ pencils, notepads, note lets, colouring books, cards
• Scented and non-scented wipes
• Hats & scarves
• Wash bags; toothpaste/toothbrushes; hair brushes
• Calendars, diaries
• New books and magazines
• Puzzle books – word search, Sudoku
Ideas specifically for babies, children & teenagers
Babies & infants
• Infant rattles/ teething toys
• Musical and light-up toys
• Infant stimulation toys

Children & teenagers
• Any Lego sets - Star Wars/DC/Marvel
• Top trumps
• Colouring books suitable for teenagers
• Lamaze toys
• Nail varnish
• Make up
• Music CD/relax – therapeutic
• DVDs (new) suitable for children U/PG
• Any Norwich City Football Club stuff
• Light up toys (LED)
• Wallet/purses such as Superdry/Next/River Island/Marvel/DC
• Colouring books, pens, paints, pencils
• Books from Little Readers to annuals
• Children's toiletries
• Gift cards (New Look, Primark, WHSmith, iTunes, Amazon etc.)
• DVD movies
• Video games: XBox 1, PS4
• Playing and UNO cards
• Magazines
• Craft/art kits (beading, model airplanes/cars,)
• Diaries/journals
• Remote control cars and trucks

Packaging your gift
Please can your gift be unwrapped or placed in a gift bag. This means the hospital can ensure the products are safe and appropriate before they are wrapped and passed on to the wards.

Things we cannot accept
To prevent infection, we will only be able to accept new items in their original packaging and not wrapped in paper. All purchased food products must be in a sealed package and still in date for 25th December 2017. Unfortunately, we are not able to accept edible homemade gifts (cakes, sweets etc), electrical items, used books, candles, old DVDs or VHS tapes; sharp objects such as knives or tools, denominational or religious material.

Donations of wrapping paper and gift bags are useful too.

Latest News