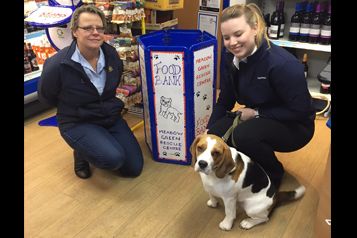 Christmas Collection For Dogs In Local Rescue Centre
Once again, there is a collection bin in the Hammonds Jet forecourt shop for the dogs at Meadowgreen Dog Rescue Centre at Hales, Norfolk.
Suggested items include:
• Dry or wet foods - any brand and for age range
• Dog treats
• Dog chews - raw hides and natural chews (please no dyed treats as the dogs may have allergies)
• Collars
• Coats
• Leads
• Towels
• Flea and worming treatments.
Due to the nature of the dogs being in kennels, unfortunately toys are not an option as they may not be supervised in the same way as a family pet.
Donated items can be placed in our collection box at our Jet forecourt shop on Norwich Road, Halesworth, Suffolk.
All donations are greatly received.

Latest News