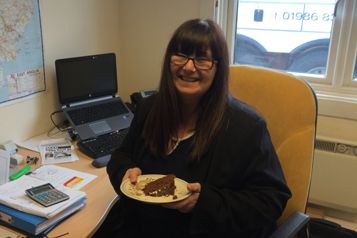 Another retirement party!
On Friday 29th April, Lynn Canning retired from our Hammond Recovery department.
When she joined 17 years ago, she shared a small office with Tim Warne at AW & D Hammond Ford where the pair dealt with all of the recovery calls coming into the business. As this grew, Lynn ended up working alongside 3 Recovery Controllers providing a 24 hour, 7 day a week, 365 day service.
Over the years Lynn has witnessed many changes, 'the intensity and the number of jobs now are incredible' she said, 'the busiest days are definitely the best.'
She explained, 'the recovery business has grown significantly over the last 3 years. It is now common practice to deal with over 50 jobs a day.'
At her retirement party, Lynn recalled, 'every Sunday morning Roy Hammond would come in to the office and we'd have a coffee together and chat'.
Lynn plans to enjoy her early retirement by relaxing in her sun-house with a glass of chardonnay.
Latest News