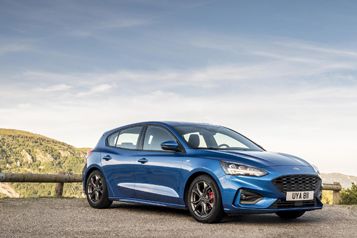 All-New Ford Focus Achieves Maximum Five-Star Safety Rating
The All-New Ford Focus has been awarded a maximum New Car Assessment Programme (NCAP) safety rating of five stars by the Independent Crash Test Authority.
It is one of the first vehicles to achieve the highest rating for both adult and child occupant protection under the new and stricter Euro NCAP test regulations.
This game-changing car sees the introduction of new features that have been specifically designed to reduce and prevent the impact of an accident. Some of these technologies include:
Pre-Collision Assist with Pedestrian and Cyclist Detection

Adaptive Cruise Control

Ford's Adaptive Front Lighting System

Evasive Steering Assist

Wrong Way Alert
Ford Focus Global Vehicle Line Director, Helmut Reder, said 'think back to when you took your driving test, and how hard you had to concentrate to be safe on the road. Driving hasn't become any less demanding – we have become more accustomed to pressure. Technologies like Pre-Collision Assist with Pedestrian and Cyclist Detection will reduce the demand on drivers, helping them focus their attention and be more confident at the wheel'.
For more information call Hammond Ford on 01986 244072
Latest News