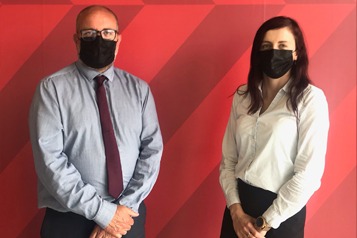 A Review That's So Good, We Needed To Shout About It
Hammond MG are thrilled to have received such a postive review from Mr O'Connor.
Mr O'Connor found his MG on the internet and travelled all the way up from North London to buy it. When he arrived, he was guided through the buying process by Leigh and Beth.
If you buy a vehicle from us, be it hundreds of miles away, or locally, you can expect the same warm hospitality. This is something we pride ourselves on.
⭐⭐⭐⭐⭐
"I have purchased over 20 cars from different dealerships in my time as a 59-year-old, but I have never had an experience that I can honestly say was fantastic until now, Hammond MG has changed that for me. I can't believe the level of high service which I received dealing with Beth and Leigh, they were absolutely fantastic and read credit to Hammond MG. I travelled from my home in North London to purchase a car I found on the internet and must say it was a very pleasant experience for me and I would be more than happy to do it again in the future as the service is the best I have ever experienced; the site is very clean and Covid safe and the after-sale call to follow up my satisfaction with my purchase. I can't rate them high enough and would highly recommend that if you are in the market for a new car you must give them a call or visit as you won't be disappointed. All I can say is thank-you Hammond MG and I will see you in the future. 👍"
Latest News