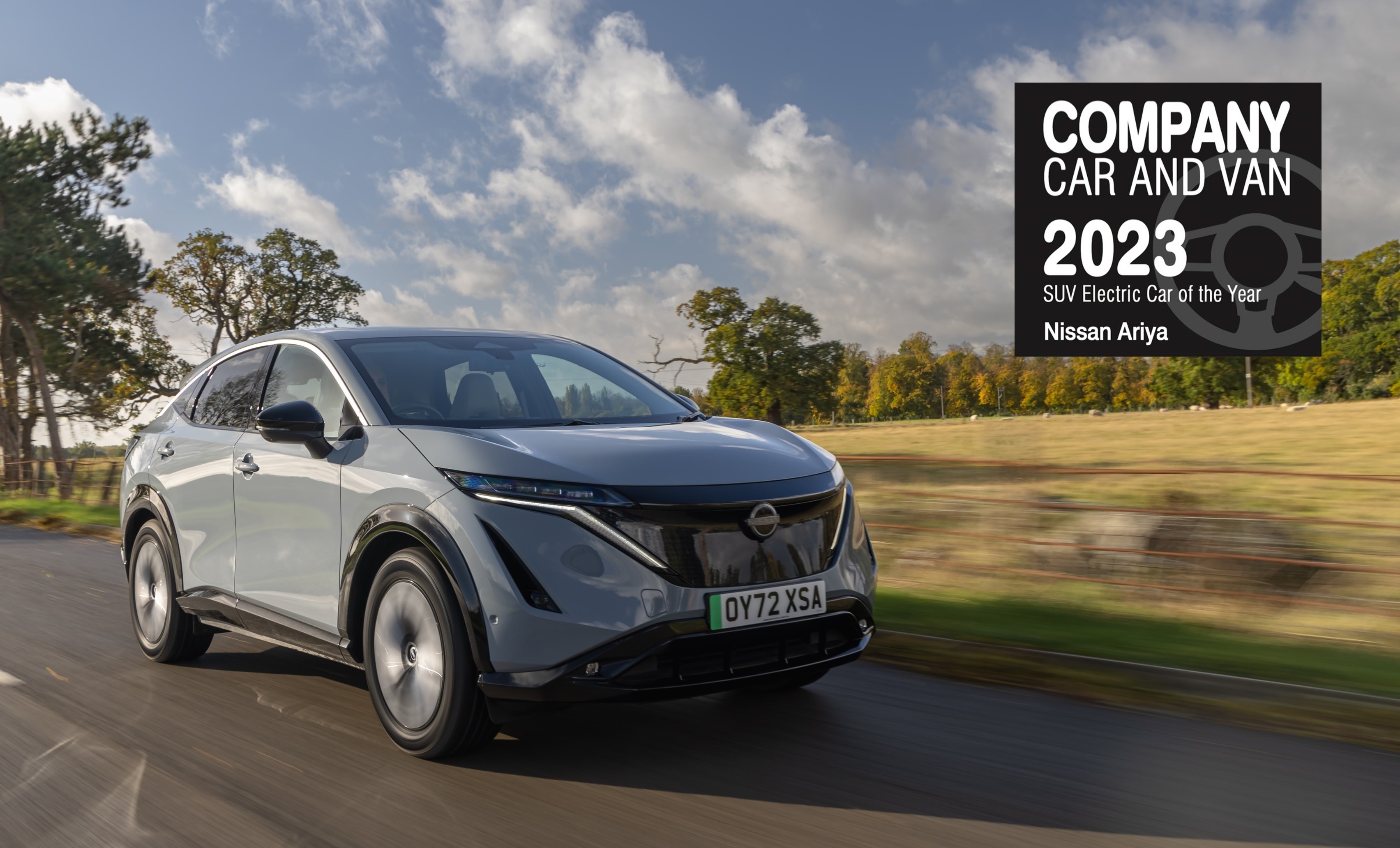 A New Year, and Another Prestigious Award for Nissan's Inspirational ARIYA EV
The all-electric Nissan ARIYA has begun 2023 by picking up another prestigious industry accolade – wining particular praise for its excellent build quality and the attention to detail paid to its interior.
The latest award comes from the Company Car & Van who have named the ARIYA their SUV Electric Car of the Year.
Andrew Walker, editor of the title which publishes comprehensive company car and commercial vehicle reviews, said: "Ariya blurs the lines between SUV and crossover, the two most popular car sectors in the UK.
"From the outside, it looks good, whilst inside, the attention to detail and build quality is excellent. Furthermore, its real-world range of 230 or 300 miles dependant on battery size means range of anxiety for company car drivers will take a back seat."
Launched in the UK last year, ARIYA is a stylish, fully electrified crossover, offering the practicality of a versatile SUV and the space, comfort and styling of a premium city car.
With plenty of room for the whole family, and enough range to take you where you need to go , ARIYA is incredibly functional, but it's more than just a safe choice.
Benefitting from premium styling, epitomised by its sleek shape, luxurious, lounge-like interior and generous trim levels, ARIYA is the future of electric motoring as Nissan continues to be a true pioneer in this all-important area.
Csaba Vincze, Fleet Director at Nissan Motor (GB), said: "What a wonderful way for us to start the new year. It is such an honour for everyone connected with ARIYA that the car is an award-winner once again.
"ARIYA plays a key role in Nissan's electrified line-up and industry recognition like this emphasises its many qualities, mirroring the confidence our fleet and leasing customers have in this model."
ARIYA picked up a number of accolades during 2022. In July, it was a double winner at the Auto Express Awards, securing both the 'Best Mid-Sized Company Car' trophy and the coveted overall 'Car of the Year' title. And just last month, it was named Best New Medium SUV by automotive website, The Car Expert.
Latest News