Welcome to Hammond Group
Hammond Group is a Suffolk car dealership that operates near the Norfolk border, offering motorists a host of premier vehicle services. From the sales of new and used cars and LCV's, to exceptional vehicle servicing and repair facilities, we are passionate about providing everything you could possibly need to stay mobile for less. This passion is the same whether you are a private motorist or operate a fleet of HGV commercial vehicles.
As representatives of such prestigious brands as Ford, Isuzu, Nissan, Subaru and Iveco we believe it's imperative to uphold the standards that befit these world-renowned marques. At the Hammond Group, we ensure that every member of staff holds a real passion for the motor industry and are able to provide customers with an informed and reliable insight into the models we offer.
A new vehicle is an investment that demands careful consideration. With Hammond Group, you can rest assured that both our new models and extensive selection of used vehicles are of the highest order, so too is our affordable selection of rental vehicles. Whether it's a compact hatchback perfect for navigating city streets or a rugged all-terrain vehicle, Hammond Group will be able to provide the vehicle that is ideal for your needs. What's more, our sales team will be able to guide you through a selection of finance packages to ensure that the purchase of your next vehicle is as convenient as possible.
In addition to offering exceptional value for money in vehicle sales, keeping our customers on the road is a major aim of Hammond Group. Across our dealerships, we have first-class servicing workshops, parts departments and award winning accident repair centres, suitable for both private and HGV vehicles. With experienced and knowledgeable technicians able to remedy any problem, you can rest assured that Hammond Group will keep you on the road for longer. We even offer tyre replacements, road care assistance and Hammond Recovery, ensuring that your every motoring need is catered for.
We have a number of dealerships located across the region, each offering unrivalled levels of service. So if you're looking for a car dealer in Norfolk or Suffolk, visit the Hammond Group today and experience for yourself a warm and friendly welcome from our team.
Latest News
ACT NOW TO BEAT INCREASING VEHICLE EXCISE DUTY (VED)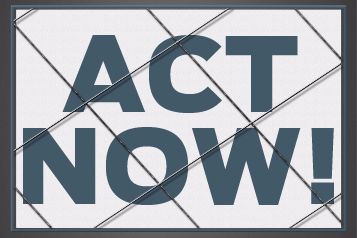 A new Treasury scheme comes into place on 1st April 2017 affecting any new car registered after that date. These new car tax rules will see the cost of owning new cars soar.
For example, the Vehicle Excise Duty (VED) tax change will see a Ford Fiesta 1.0 EcoBoost increase by £400 over 3 years.
The current scheme is based on carbon dioxide (CO2) emissions. Any car emitting an average of less than 99g of CO2 for every kilometre that it drives is currently exempt from car tax. The new exemption will only apply to vehicles with no CO2 emissions at all.
Most models that are currently exempt will start to receive £400 in tax charges over three years. Buyers of Britain's cheapest cars will also be targeted by the new system; increasing tax bills by more than 900%, compared to the current scheme. In extreme cases some buyers who choose a car which is currently tax exempt will be charged almost £1,000 over three years.
It gets worse for anyone buying a car with an official price of more than £40,000. They will face an annual 'wealth tax' for cars between the ages of one and six years, taking their bill to £450 a year.
How to beat the system…
VED change does not affect cars taxed up to 31st March 2017. Changing your car with Hammond Motor Group before the end of March ensures that your new car is delivered* and on the road before April 1st this year. This guarantees that your car will continue to be exempt from the new scheme.
If you are unsure how this will affect you, please call us and we will happily run through any information with you.
If you were thinking of buying a new car, now is the time to do it!
*Subject to availablity.