Used Vehicles for sale from Hammond Group in Halesworth, Suffolk
1.2 60 R-Line Style 3dr
-
RESERVE TODAY FOR £99 & WE WILL DELIVER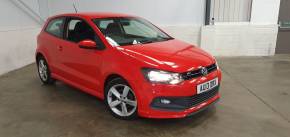 x 9
Gearbox:
Manual
Bodystyle:
Hatchback
Fuel Type:
Petrol
Engine Size:
1198cc
Mileage:
55,825 miles
Halesworth
1.6 TDI 115 SE Family 5dr
-
RESERVE TODAY FOR £99 & WE WILL DELIVER!
x 28
Gearbox:
Manual
Bodystyle:
MPV
Fuel Type:
Diesel
Engine Size:
1598cc
Mileage:
25,071 miles
Halesworth
Used VOLKSWAGEN cars
Here is our selection of used VOLKSWAGEN cars at Hammond Group in Halesworth Suffolk.
We offer some fantastic used VOLKSWAGEN deals here at Hammond Group, so why not come down to our showroom in Halesworth Suffolk to see how we can help you with your next used car.