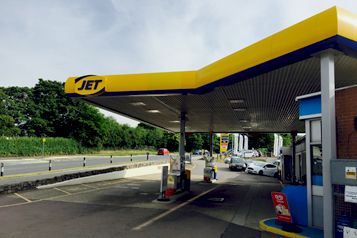 Recycling In Partnership With Walkers
Every year enormous amounts of crisp packaging ends up in landfill sites across the country. TerraCycle® and Walkers® have partnered to create a free recycling scheme which accepts all crisp packets. By recycling them, not only are you helping the environment, you're helping to fund schools and other organisations. This scheme is all about minimising our impact on the environment and this extends to how we collect our recycling.
There are various drop-off locations across the country, including local Suffolk schools, Edgar Sewter Primary, based in Halesworth and Ringsfield Primary School near Beccles. Hammond Motor Group are keen to help with this recycling scheme, which means you can drop your crisp packets off at our Jet forecourt shop where we will make sure that they reach the schools.
What you can recycle in this programme:
Any brand of crisp packets, as well as multipack, all outer packaging is accepted.
Popcorn bags, crisp tubes, pretzel bags and meat snack bags are not accepted.
What happens to the waste:
Once collected, the crisp packets are separated by plastic type, cleaned, and extruded into plastic pellets to make new recycled products.
Latest News
24-06-2022
Nissan and McLaren Racing announced today a multi-year technical collaboration,…
Read more >
23-06-2022
MG Motor UK has announced its attendance at the Goodwood Festival of Speed,…
Read more >
17-06-2022
The multi award-winning Nissan Qashqai has received an update with extra…
Read more >