Go Back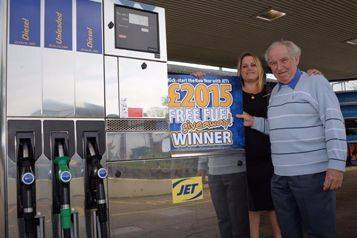 Halesworth resident wins £2015 of fuel in JET's nationwide competition
AW & D Hammond are proud to announce that Derek Cole, of Halesworth, has won £2015 of fuel in a nationwide competition run by fuel brand JET.
Derek entered the 'Kick Start your 2015' promotion at JET's AW & D Hammond forecourt in Halesworth earlier this year. To enter customers simply had to spend a minimum of £20.15 on fuel to receive a unique voucher code to enter the competition in store or online.
Derek is one of 21 lucky JET customers who were selected at random at JET's head office by the fuel brand's ambassador for 2015, Nicolas Hamilton, the brother of Formula One World Champion, Lewis Hamilton. Each of the 21 customers have won £2015 to spend on fuel at any of JET's forecourts throughout the UK.
Louise Hammond, manager of Hammonds, comments: "Unbelievably Derek is our third customer to scoop one of the top prizes in JET's national promotions. Last year one of our customers won £5,000 worth of fuel in a national competition to celebrate JET's 60th anniversary and another won a £5,000 holiday of a lifetime in the national 'JET, SET, GO' Summer Promotion. The fact that we've had a third winner is just fantastic. Our staff should also be thanked as they are great at getting behind the promotions and encouraging customers to enter. It just goes to show that it really is worth taking a few minutes to fill in an entry! Maybe we can make it four times in a row with JET's next promotion this summer!"
Latest News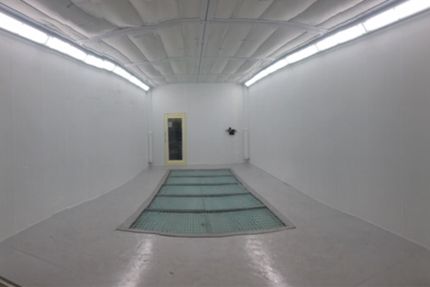 The Hammond Motor Group has certainly come a long way since its humble…
Read more >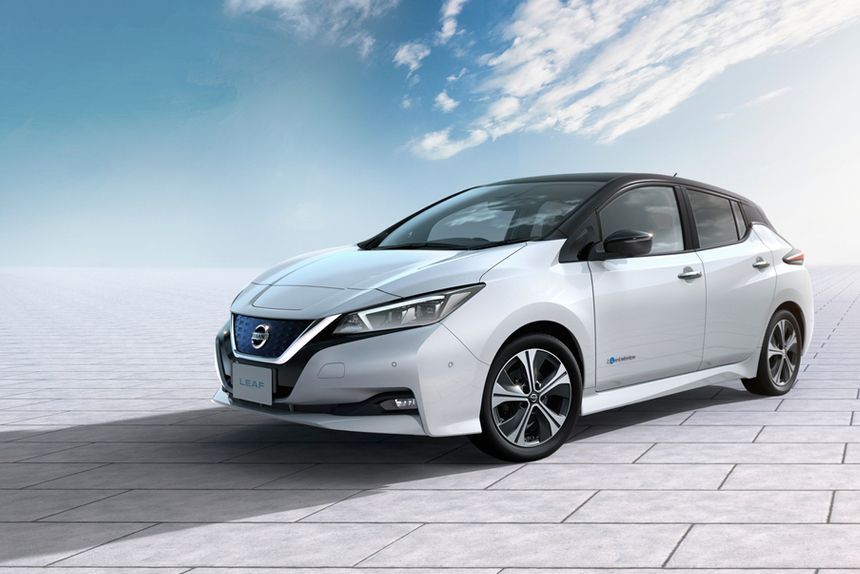 Suffolk based car dealer, Hammond Nissan, are helping to make history with the…
Read more >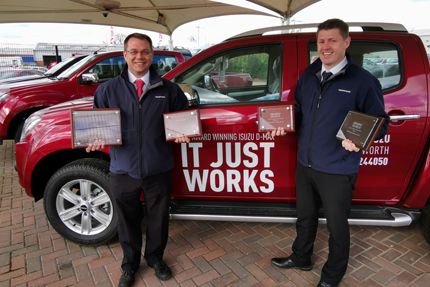 Hammond Isuzu, a long-established Suffolk dealership based in Halesworth are…
Read more >