Explore Model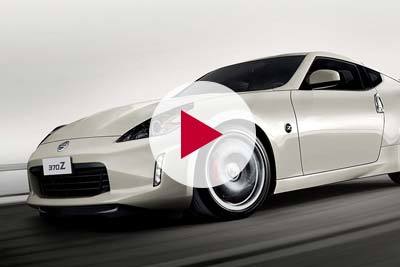 Nissan 370z in Halesworth & Bury St Edmunds
The 370Z is a true thoroughbred coupe. The latest in Nissan's legendary "Z" range of track-inspired road cars, it delivers everything you expect. Its sleek, aerodynamic looks combine with pure power and immense versatility to provide a standout package. Powered by a 3.7-litre V6 petrol engine, this outstanding car has a top speed of 155mph, and employs every available technology to improve performance and handling. It's also fitted with a number of essential safety features. Everything has been thought of, making this car a design triumph. Three trim levels are available, including the NISMO, which is designed for track use.
Design
With sweeping lines and sultry curves, the 370Z is as beautiful as it is powerful. It's available in your choice of eight colours, and features the iconic "Z" badging. Arrow-shaped headlights and 18- or 19-inch alloy wheels complete this stunning package.
Drive
Power, handling and performance, rolled into one. Responsive and agile, with a low centre of gravity and lightweight aluminium suspension, it offers a truly superior driving experience. Choose from either 6-speed manual or 7-speed automatic transmission.
Practicality
Coupes aren't renowned for their practicality, but the 370Z manages well. Its generous boot has a retractable luggage cover, and there are parcel shelves behind both seats. It also has an advanced airbag system for complete protection, and climate control comes as standard.
Living with it
It may only get up to 26.9mpg (combined), but the 370Zis designed for those seeking thrills rather than fuel economy – and it doesn't disappoint. Great to drive and beautiful to look at, it's also safe and cleverly designed. A truly incredible car.